We can never cease to appreciate our firefighters because they always rise up to the occasion. A clip recently shared on social media of firefighters helping save raccoons caught in a warehouse fire is winning the hearts of people online.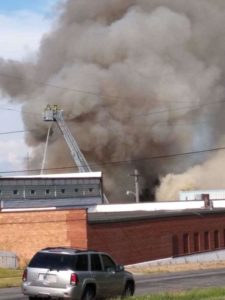 The South Bend Fire Department was busy putting out a large warehouse fire when they saw two raccoons trapped on top of the building. Thanks to the alert firefighters who set up a ladder so that the raccoons would use them to climb down helped save their lives.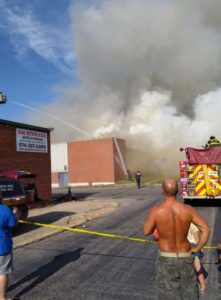 The footage was captured by Paul Bierwagen where the raccoons could be seen climbing down the ladder safely as bystanders were cheering in the background.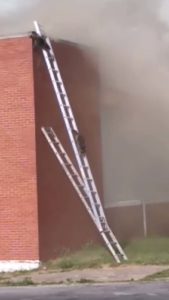 We appreciate our firefighters and what they did to save the lives of these two raccoons, it shows how kind and compassionate they are even to the animals.