Firefighters usually rescue people and pets from their burning houses. But, this particular day, they have rescued a dog that fell over the bay in Miami Beach and not from a house in flames.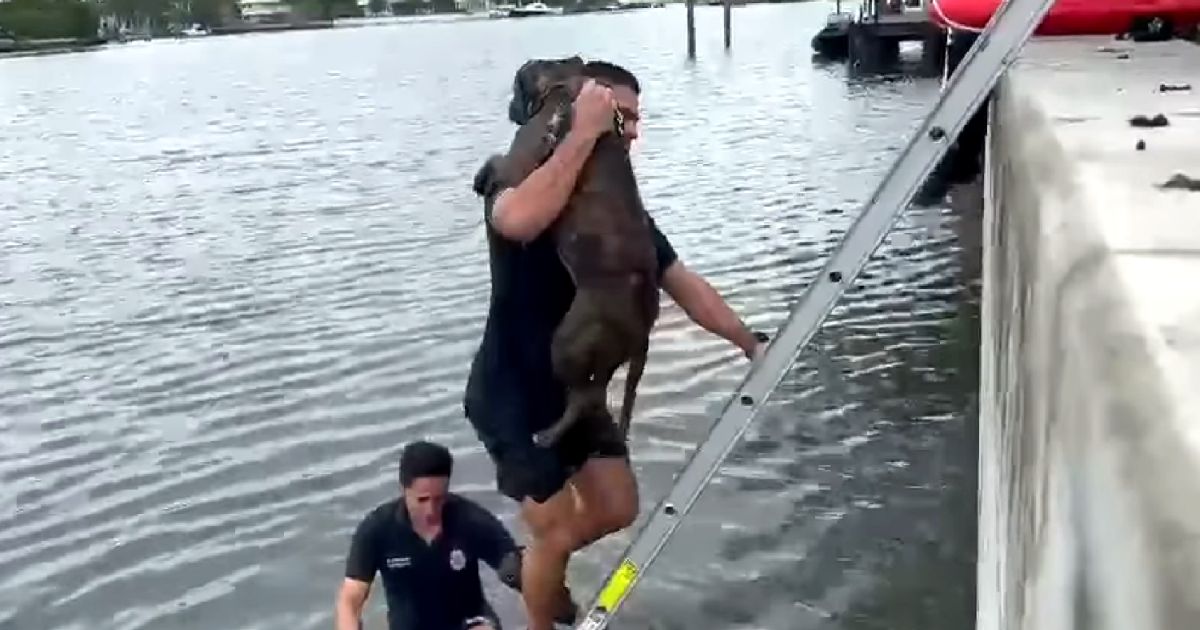 This adorable dog tumbled over the bay while playing with her fur parent. Firefighters Santis and Escudero teamed up to save this helpless dog.
Fire Rescue Truck 22 and Engine 2 responded to the emergency after receiving a call from the dog's owner. Footage of the heroic was caught on cam and uploaded on Facebook.
One of them carefully climbed down a roof ladder perched on the seawall. The water was thigh-deep at that time. The dog seemed afraid and was hiding beneath the wall. Then, the firefighter walked toward the dog, grabbed her harness, and lifted her over his shoulders.
As the firefighter tried to ascend the ladder, another one went down to assist them. He made sure that the dog and her hero could climb up safely. The other members of the team are waiting for them on top of the wall.
This canine was lifted up to safety. Soon, a crowd gathered around her. They assured her that she was now in safe hands. They patted her and told her many times, "It's okay!"
A woman could be heard saying, "I'm sorry, guys," before telling her fur baby to "say thank you" to her heroes. The dog shook off excess water from her body instead. This could be her way of saying "thank you" to these valiant and caring firefighters.
Watch: Firefighters Rescue Dog That Fell Into the Bay at Miami Beach
RESCUED & REUNITED: A woman was playing with her pup at a dog park in Miami Beach, when the dog got too close to the edge and fell into the bay. Our Fire Rescue Truck 22 and Engine 2 responded where firefighters Santis and Escudero used a roof ladder to get down into the bay and save the dog. We're so happy to have been able to help. #reunited #YourMBFD

Posted by Miami Beach Fire Department on Tuesday, 15 February 2022