Firefighters in Arizona helped save Golden Retriever Quinn from Scottsdale, after he fell into a hile while chasing a ball, according to his owner.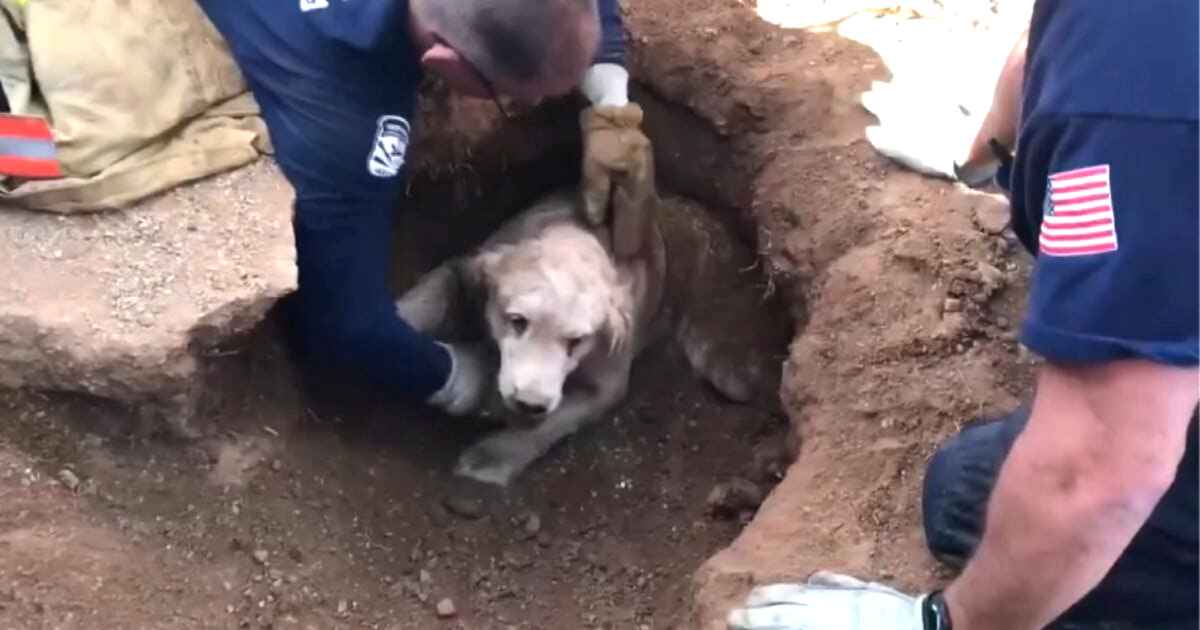 The ball rolled into a hole that was just about his size, but Quinn didn't hesitate to go after it. When the owner realized he was stuck inside the hole, she called for help and the Scottsdale Fire Department responded.
The video of the entire rescue mission has been shared on social media. The firefighters carefully assessed the situation and began digging the poor pup out of the four-foot hole.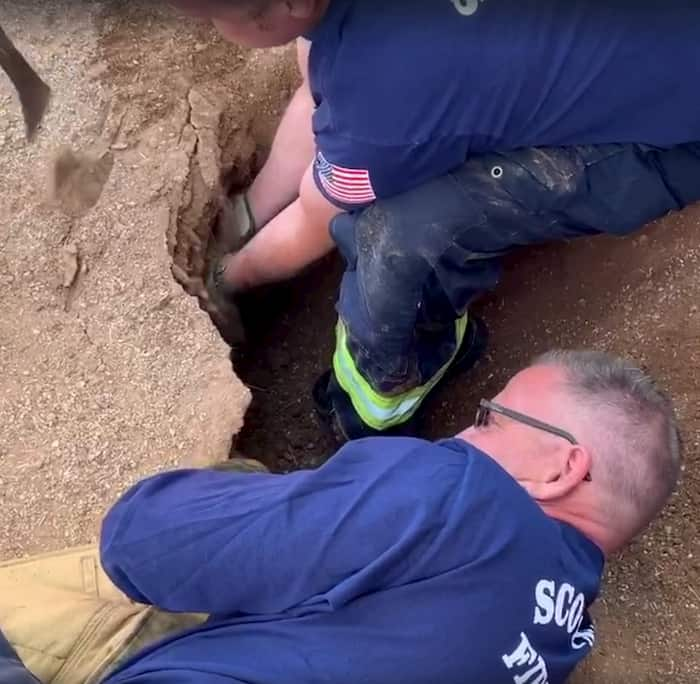 They first removed some of the overhangs and brushed enough debris out of the way, Quinn then got onto her feet managed to exit the hole with some help, shaking off the dust and wagging in thanks.
It took less than half an hour for the firefighters to free the dog, and the fire department posted a video detailing the rescue on their social media accounts, apart from Angela Olson Myers and Marcy Olson Myers who posted on their own accounts as well.
Thank you Scottsdale Fire Station 15!!
We appreciate you guys!!!!

Posted by Angela Olson Myers on Friday, April 3, 2020
"Scottsdale Fire crews rescued a senior Golden Retriever this morning after she crawled into a hole to chase her ball and couldn't get out," the fire department shared on Friday. "They dug for more than 20 minutes to get her out. She is good to go!"
"Thank you Scottsdale Fire Station 15!" Angela Olson Myers of Marlin Arabians and Golden Retrievers posted, along with her video of the event. "We appreciate you guys!"
Marcy Olson Myers also shared a video of the rescue, and commented on her video that after the rescue was over, Quinn was hanging out "in the living room in her bed eating a chewy!"
"Pretty proud," Angela Olson Myers said at the end of her video. "Scottsdale Fire Department. Some really great guys. In a time when things are just crazy, sometimes you just need a little help. Some smiling faces." "Thank you, Scottsdale Fire Department. We appreciate you," she added.