"I think we all do heroic things, but a hero is not a noun, it's a verb" is a quote from Robert Downey Jr., a.k.a. Iron Man. These firefighters may not possess the powers Iron Man has, but they became heroes as they blocked the traffic to help an elderly woman cross the road safely.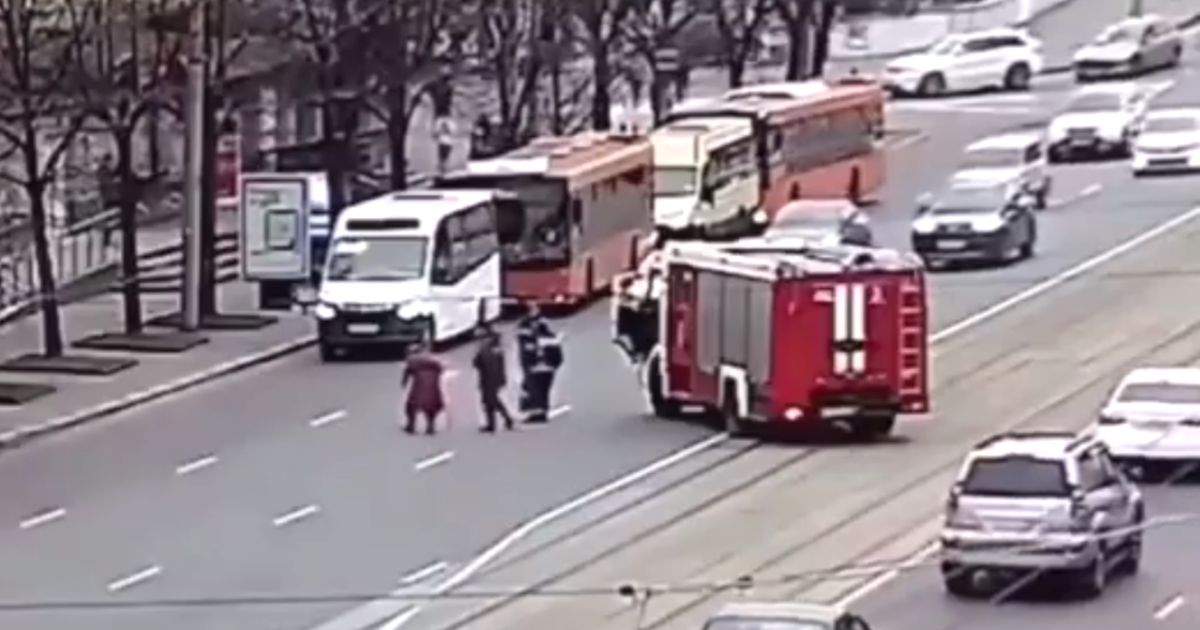 Cars were passing by, and this grandma was having a hard time crossing the road. She was waiting for the traffic to slow down to make it to the other side. Unfortunately, the vehicles seemed not to slow down even a bit. Armed with walking sticks, this woman tried her best to inch her way across but to no avail.
Crossing the Kaliningrad motorway in Russia was a challenge, especially for an unassisted older adult. But these kind and brave firefighters did the unthinkable. They blocked the road using their fire engine and assisted the helpless woman get to her destination. The fire engine came from the opposite side and pulled over to the center of the road. Thus, stopping other vehicles from passing to let her safely and slowly walk. The firefighters even jumped out of their truck and assisted the Russian woman as she crossed the motorway.
A CCTV camera captured this heroic act on the road. Thanks to these firefighters who are heroes on and off duty. They proactively found a way to help someone. They have proven that being a hero requires one to act, for it is indeed a verb and not a noun.
Watch: Firefighters Help Elderly Woman Cross The Road Safely