Kseniya Simonova's presented an incredible sand art dedicated to kids battling cancer around the world and those who sadly lost the fight moved judges and audience on BGT: The Champions.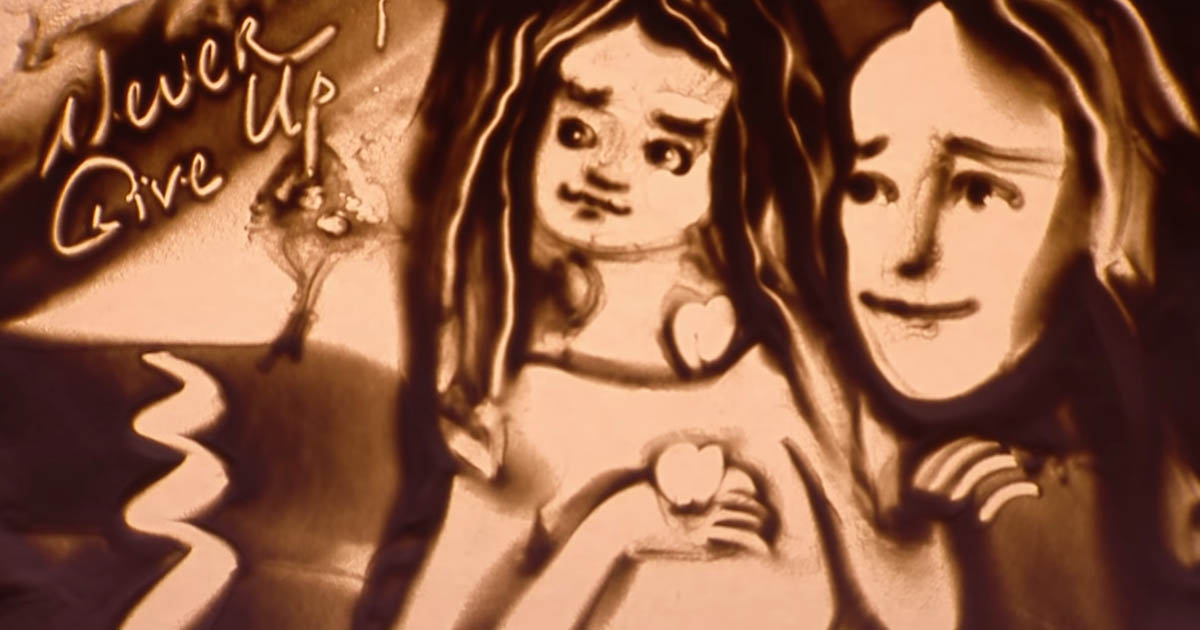 Judges and audience were moved to tears by Simonova's story about a cancer patient. She has won appreciation all around the world for her sand animation skills with music and lights, and won praise for amazing story-telling techniques.
Simonova has been working as a volunteer with cancer inflicted children, as she talks about her work as a volunteer with children who have cancer, she said: 'I create sand stories to encourage them to fight and the story tonight is dedicated to those who are here and those who are in the sky.'
Simonova performed a heartwarming story of a child with cancer, who is fearful of being in hospital. The fear then turns into hope as Rachel Platten's Fight Song plays in the background, 'Never give up,' she wrote in the sand, which made viewers shed tears, and all four judges gave her a standing ovation.
Amanda Holden gave Simonova a golden buzzer, telling her: 'Sorry that I'm a complete mess. I heard in the very beginning you were saying you work with cancer patients and children specifically. The whole message was so uplifting and so emotional.'