A wedding ceremony was suddenly interrupted by a 12-year-old bridesmaid who asked the groom to be her dad.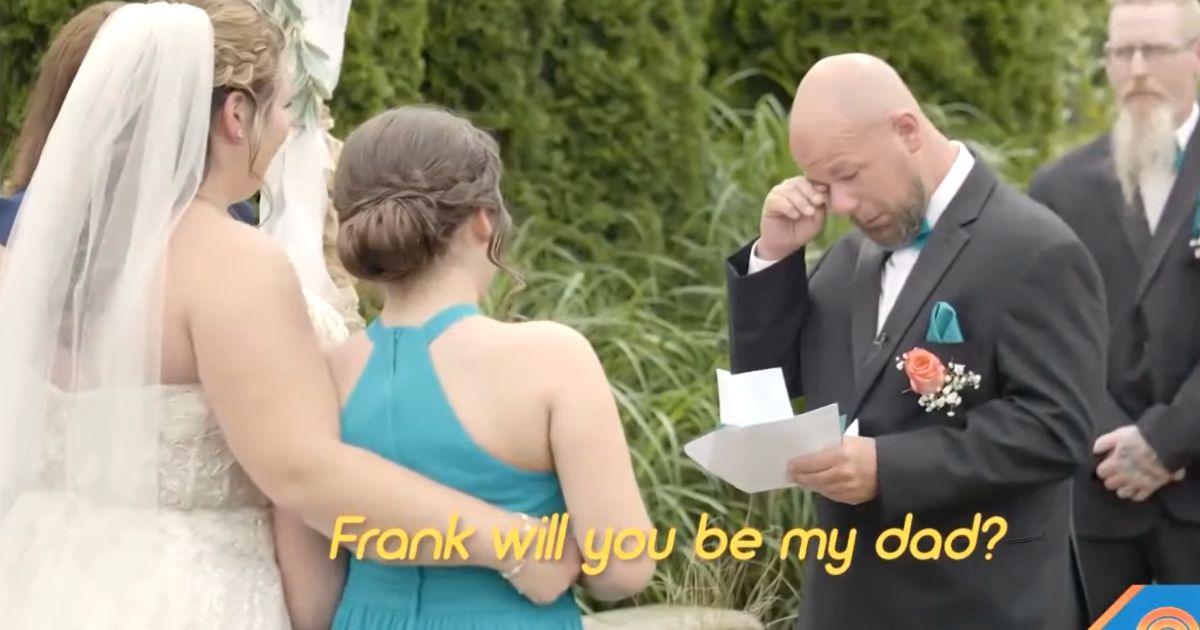 The emotional video will surely have you tearing up because of the heartwarming moment shared between the two.
A wedding ceremony is one of the most important days in anybody's life and the bride and groom must have been preparing for it for a long time. So it must have been a shock for the guests present there when Ariana stopped the ceremony to give her soon-to-be-dad, the adoption papers.
Every eye in the room was wet when she said that she waited 2,555 days for this chance and boldly says, "Frank, will you be my dad?"
Frank seems to be a loving dad already as he hugs her and tells her, "I love you."
Ariana wanted to seal the deal today during the wedding because she had grown close to Frank and really wanted him to be her dad. Their close relationship can be seen in the way they enjoy the father-daughter dance. He has been such a great influence on the young girl's life that now she wants him to be her forever dad.
This video reminds us of the relentless love that our Heavenly Father has for us. He is the Father of lights and makes our lives so beautiful with His goodness and love.
We pray that this family always stays together and that Ariana and Frank share many beautiful daddy-daughter moments in the days to come.
1 John 4:18 "There is no fear in love, but perfect love casts out fear. For fear has to do with punishment, and whoever fears has not been perfected in love."