An accidental Thanksgiving text mix-up between a grandmother and a young man six years ago has led to a holiday tradition and a beautiful friendship between the two.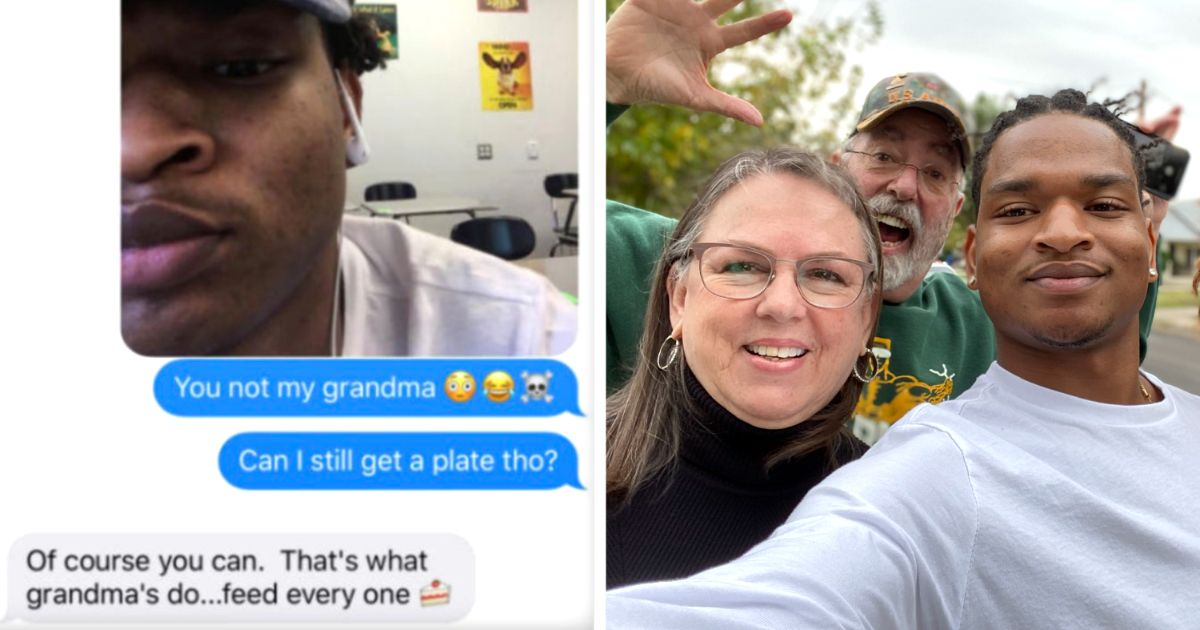 The pair had become a viral sensation on social media in 2016 after they spent Thanksgiving together following a text mix-up and are now sharing a seat at the same table for the holiday.
Wanda Dench, 64, first met Jamal Hinton who was 17 then, after she mistakenly texted him an invite to Thanksgiving dinner, believing it was her grandson's phone number. But instead of ignoring the accidental message, Hinton accepted the invite and attended her dinner.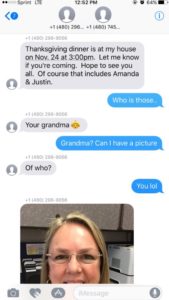 The word of God tells us that nothing can happen without His permission whether you believe it or not, God is Sovereign and He is the King, it is He who calls the shots. Psalm 24:1 says, "The earth is the Lord's, and everything in it, the world, and all who live in it".
The meeting between the grandmother and the young man that happened in 2016 has resulted in the pair meeting up every year for the holiday and this year was no exception.
We're STILL in love with this story!

ICYMI: A local grandmother and teen who were once strangers had Thanksgiving dinner together after a text message mix-up: http://bit.ly/2fKMa1m

Posted by ABC15 Arizona on Friday, 25 November 2016
"You not my grandma," Hinton had texted back after receiving the accidental message from Dench and sent a selfie to show he was not the grandson she was texting. "Can I still get a plate tho?"
The caring grandmother replied: "Of course you can. That's what grandma's do…feed everyone." Hinton took to social media to share about the mixup and it went viral. That year, Hinton drove from Tempe, Arizona to Mesa to join Dench and her family for the holiday.
In 2020, Dench's husband, Lonnie, had died from Covid-19 and Hinton took to social media to inform his followers about the sad news. So last year during the holiday, the family arranged a small gathering the day after Thanksgiving in honor of Lonnie. It included only a few family members including her grandson, daughter, Hinton, and his girlfriend, Mikaela.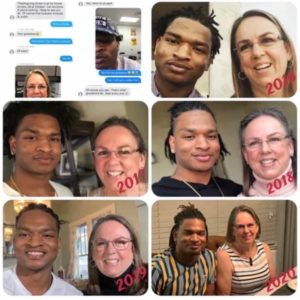 This year, Dench's invite to Hinton and his entire family is just too adorable. "It would bring me great joy if you, Mikaela, and your family would come to my house on Thanksgiving to share good food and great conversation. Your friend always, Wanda."
Dench and Hinton's story has blossomed into a wholesome friendship between the two which shows that no matter how different we all are we can still be friends with each other.
Hinton shared a post about their upcoming 6th Thanksgiving dinner on social media along with a selfie of himself, Mikaela, Dench, and her late husband recently, "We are all set for year 6!" he tweeted, along with a screenshot of their text exchange where Dench's name was saved as "Grandma Wanda" on his phone.
We are all set for year 6! 🦃 pic.twitter.com/wEQioizWGd

— Jamal Hinton (@Jamalhinton12) November 14, 2021
Who could have imagined this unlikely friendship between a Caucasian grandmother and an African-American teenager, but just look at these two adorable people getting ready for their sixth Thanksgiving dinner.
Ecclesiastes 3:1 "There is a time for everything, and a season for every activity under the heavens"