Heartwrenching photos of Polish parents leaving strollers for fleeing Ukrainian mothers and children is moving the hearts of people around the world.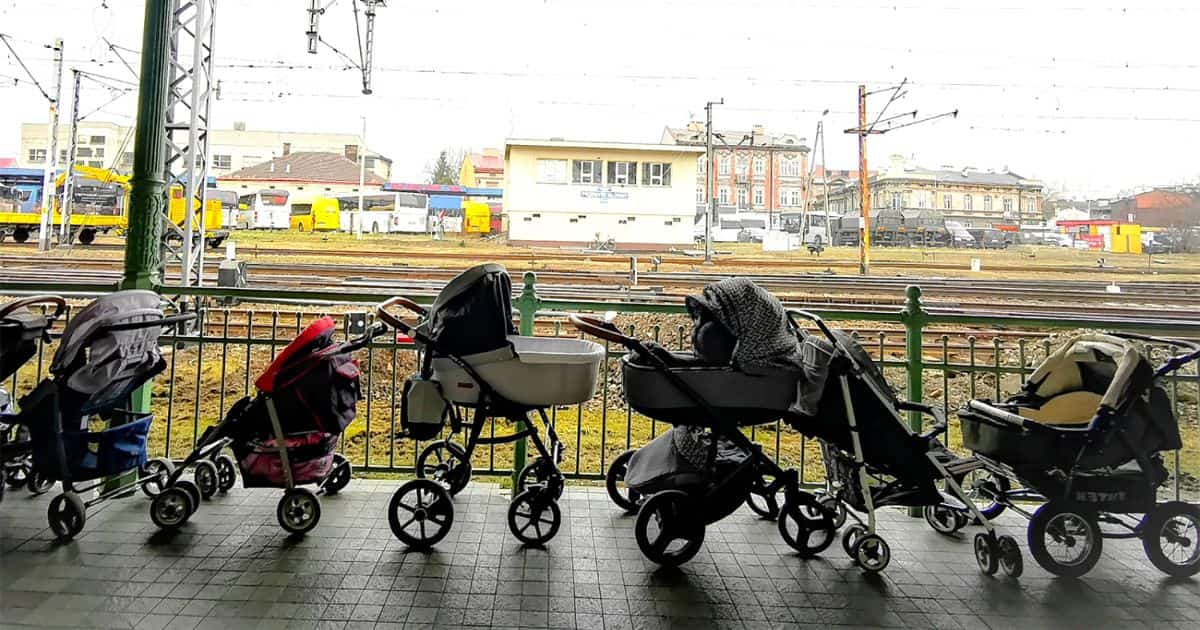 The photos were captured by Photographer Francesco Malavolta while waiting to catch a train at the station near the Polish-Ukraine border. Heartwrenching photos show us that there is still hope for this world that is being torn apart in the name of war.
"When I arrived at the Przemyśl train station, where there were about 1,000 people, I noticed this corner along the tracks where some women's strollers were left for mothers arriving from Ukraine with babies," Malavolta said.
Malavolta's been documenting the current refugee crisis at the borders of Poland, Slovakia, and Hungary ever since the war started and said that the strollers were left behind by women and associations for Ukrainian mothers who had to flee with their babies.
To make their journey easier and faster to the border, the women had to leave the strollers and run with their babies. The donated strollers have really come in handy for them.
Malavolta's photo is pulling at the heartstrings of thousands as it shows us the sad reality of wars and people have shared it thousands of times online after Malavolta shared it on Twitter. He said he got many direct messages from Ukrainians asking him if there were any strollers for his family when they'd arrive at the border.
The message said, "Good night, my family passes the border to Przemysl with a child of 11 months, please tell me whether there are always strollers for children?"
This amazing generosity isn't just exclusive to the Polish border, as Malavolta has photographed strollers lined up at borders in Slovakia too. "Goods are and continue to arrive for every need," he said.