Dramatic bodycam footage shows Indiana police catching children and an adult as they jumped from a second-story window to escape a fire in the apartment.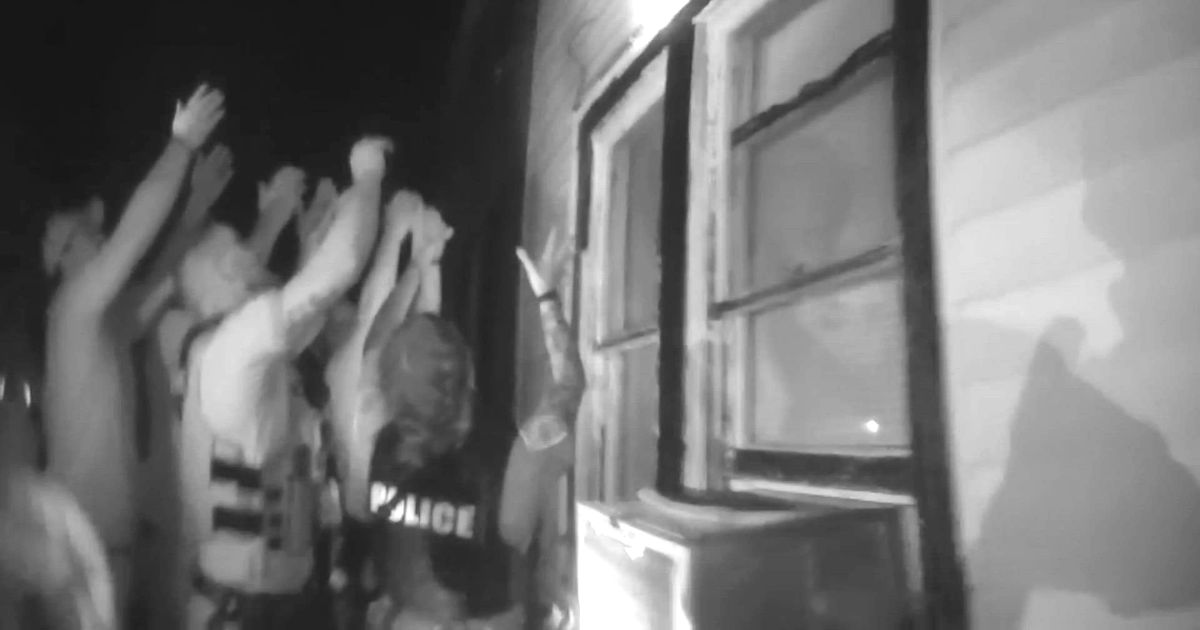 The officers arrived at 1 a.m. in response to a call about a structure fire that had broken out in the 600 block of Walnut Street in Madison, Indiana.
The chilling video will give you the chills because there were multiple children and an adult who were screaming for their lives, feeling scared of the raging flames in the apartment upstairs and in the staircase, according to the Madison Police Department.
Our officers really went above and beyond to calm them down and tell them to jump as they stood with their hands positioned to catch hold of them. Some children needed to be repeatedly assured by the officers who stood below the second-story window, that they would not get hurt and to jump to save their lives.
An officer could be heard yelling, "Just jump! You have to!" Another officer said, "We got you!" as the apartment was filled with smoke. "Come on! We'll catch her! We'll catch her!" the officers yelled.
One of the children had broken the window so that each of them could jump out one at a time, according to the cops. "I think I kind of just went into dad mode," Officer Phillip Wimpee said.
Office Wimpee said he spoke to them like a father, "That's how I spoke to them, calling them 'sweetie pie.' It was no different than how I would have talked to my kids to try to get them calm in that situation. It resonates with the rest of us who are fathers."
Before they completed the job, the officers cross-checked to see if there were any people trapped in the ground-floor apartments. Some officers like Josh Nolan and Kyle Potter, who have experience as firefighters, helped to control the blaze till more firefighters came.
Thank goodness there were no injuries reported, but the cause of the fire is still a mystery and is under investigation.
MPD rescues multiple children and an adult from structure fire

On July 3 at approximately 1:00AM, The Madison Police Department responded to a structure fire in the 600 Block of Walnut Street.

Upon arriving, Officers observed that multiple people were trapped in an upstairs apartment, and the staircase was engulfed in flames. A child inside of the home began breaking out windows, and MPD Officers and Detectives were able to catch each child as they jumped from the windows. One adult female also leapt from the second story window and was caught by Officers. MPD Officers also entered the ground level apartments to ensure no one else was trapped inside.

MPD Officers Josh Nolan and Kyle Potter are both experienced firefighters, and began to fight the blaze until more fire fighters could arrive on scene.

Officers Midgett, Wimpee, Perry, Lewis, Sweet, Shelpman, Taylor-Moore Detectives Harris, Cutshaw, and Scudder, MPD Captain Heaton, Sheriff's Deputy Conover all assisted in the rescue.

The cause of the fire remains under investigation at this time.

Posted by City of Madison Police Department on Monday, 4 July 2022