The greatest gift that any child can get to their elderly parents is their time and this video of a paramedic son visiting his dad in the hospital and having a reunion with him will move you.
Elderly dad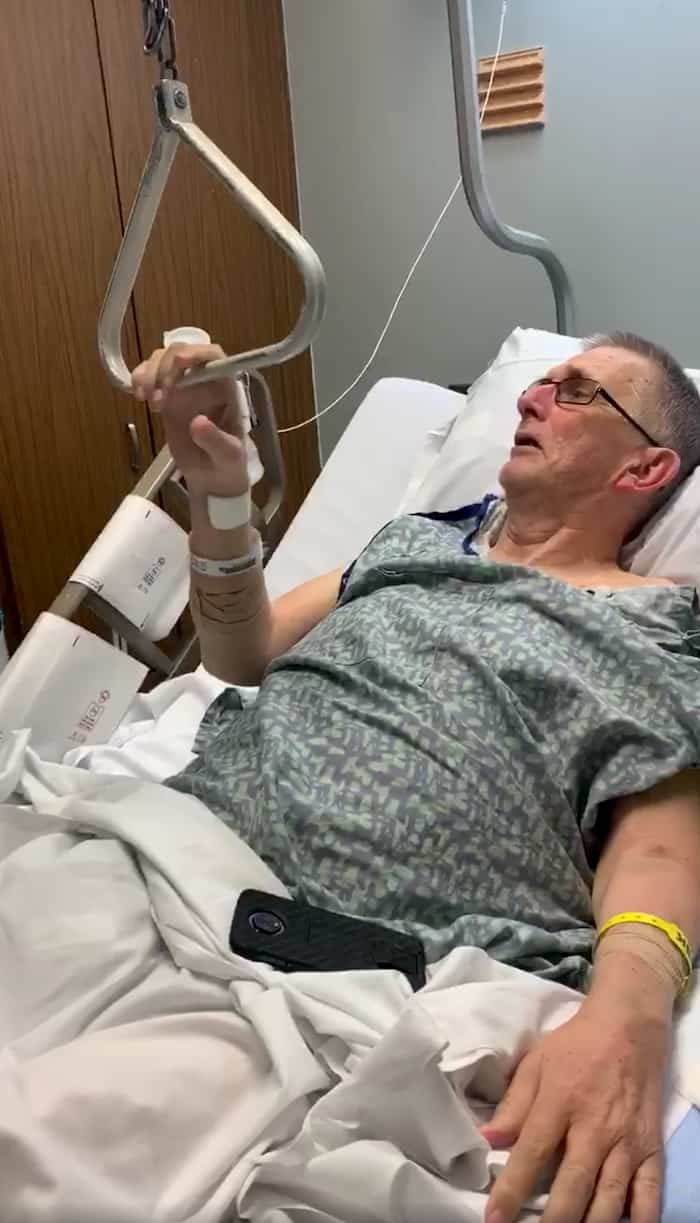 The 73-year-old elderly man was in the hospital for several weeks after suffering a terrible accident. The strict measures taken due to COVID-19, meant that he had to be apart from his family.
Surprise visit
But all that changed when his son paid him a surprise visit at the hospital. "Here comes somebody," one of the nurses say in the video of this sweet father-son reunion.
Will Lagrone, his son, is a paramedic and was able to pull some strings to be able to come see his dad and help transfer him to a rehab center. As soon as the elderly man saw him, he was moved to tears after he spent so many weeks without family by his side.
Happy reunion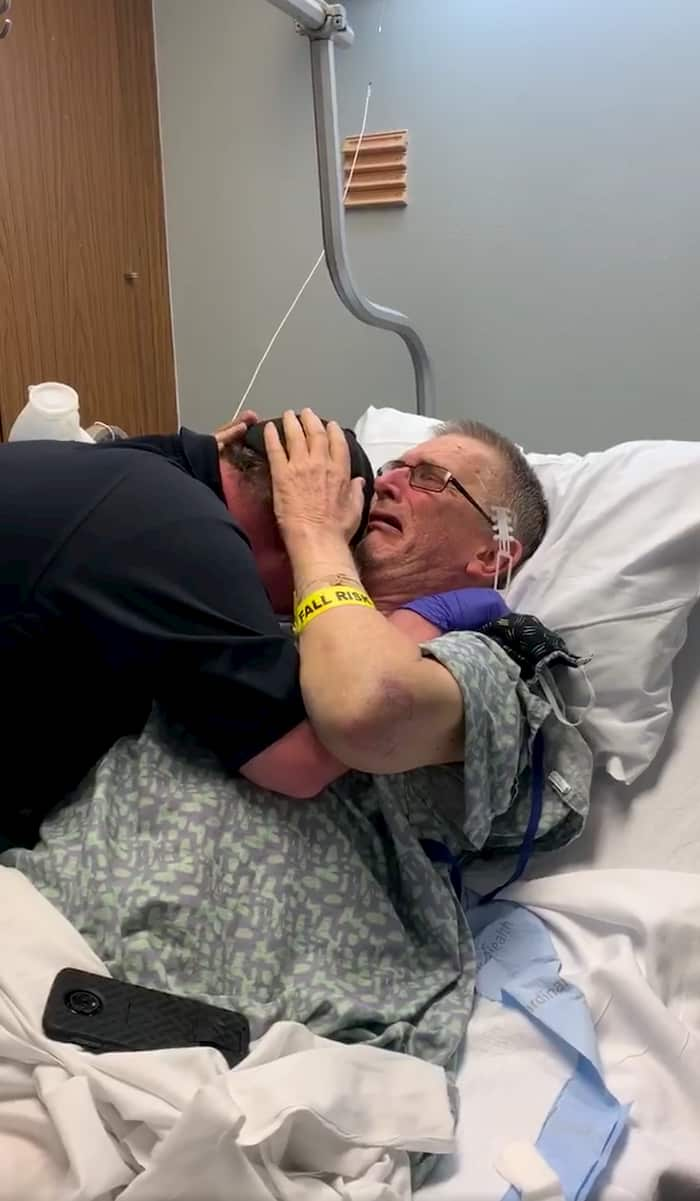 The paramedic walked over to his dad and gave him a big hug. The dad was seen crying and stroking his son's head in unbelief and held tightly on to him saying, "my baby boy."
The son followed it up with an "I love you" to his father while his dad holds his face in his hands.
What a special relationship these two share, we pray the elderly man is fully healed and released from rehab, so he can spend more time with his family.
A week ago today, one of our longtime paramedic's father was involved in a terrible car accIdent. Earlier today, Will LaGrone, Pafford EMS Paramedic/Brandon, MS, was able to make arrangements with management that would enable him to surprise his father here in Louisiana and be the one to transport his father to rehab from the hospital in Shreveport. As you can see Will's father was overcome with emotion. We are honored to share these photos of the emotional reunion of father and son. Thank you, Will for sharing this special moment with all of the world. Please keep Will's father in your prayers as he continues to recover.

Posted by Pafford EMS Mississippi on Friday, May 1, 2020