A single dad-of-two who recently lost his wife received the gift of a lifetime from none other than- Ellen DeGeneres.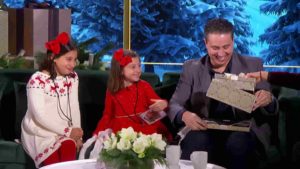 Ellen Lee DeGeneres, 61, is a Television host, writer, actress, and producer and has been hosting her show, The Ellen DeGeneres Show, since 2003.
Appearing on the "Ellen's Greatest Night of Giveaways" show, Mario Lazo and his two young daughters, Eden and Monica were treated to a life changing surprise from Ellen DeGeneres and friends at Green Dot Bank.
Lazo shared how the family would be spending their first Christmas without his wife Jennifer, who passed away earlier this year from cancer.
Ellen surprised the girls with a video message from superstar, Taylor Swift, which literally blew them away and also gave them VIP passes for one of her shows.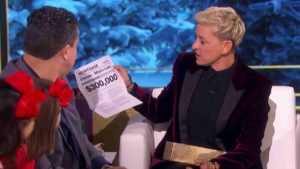 Ellen had a huge surprise under her sleeves, when she asked Lazo to open up the gift she had given him. The skeptical dad opened the box to find another box inside and then finally Ellen helped him open the box which contained a notice stating that their $300,000 mortgage was paid in full, thanks to Ellen's friends at Green Dot Bank.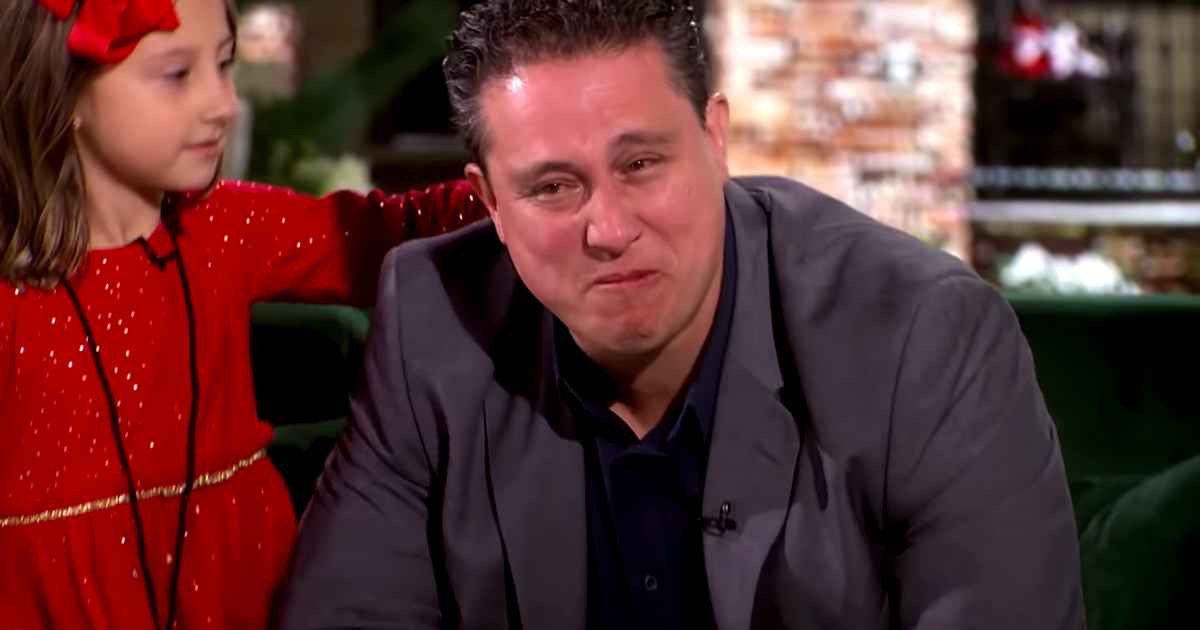 This would be the best Christmas gift for this family for which they would be eternally grateful to Ellen and her friends.