Anyone who has kids will know how much joy they bring to them, nothing can take away the love parents have for their children.
This love will never reduce, even when the children grow up. They may be a man or woman for someone else but for their parents they will always be their baby.
This was proved to be true when a mom and her son were reunited after being separated for a few years.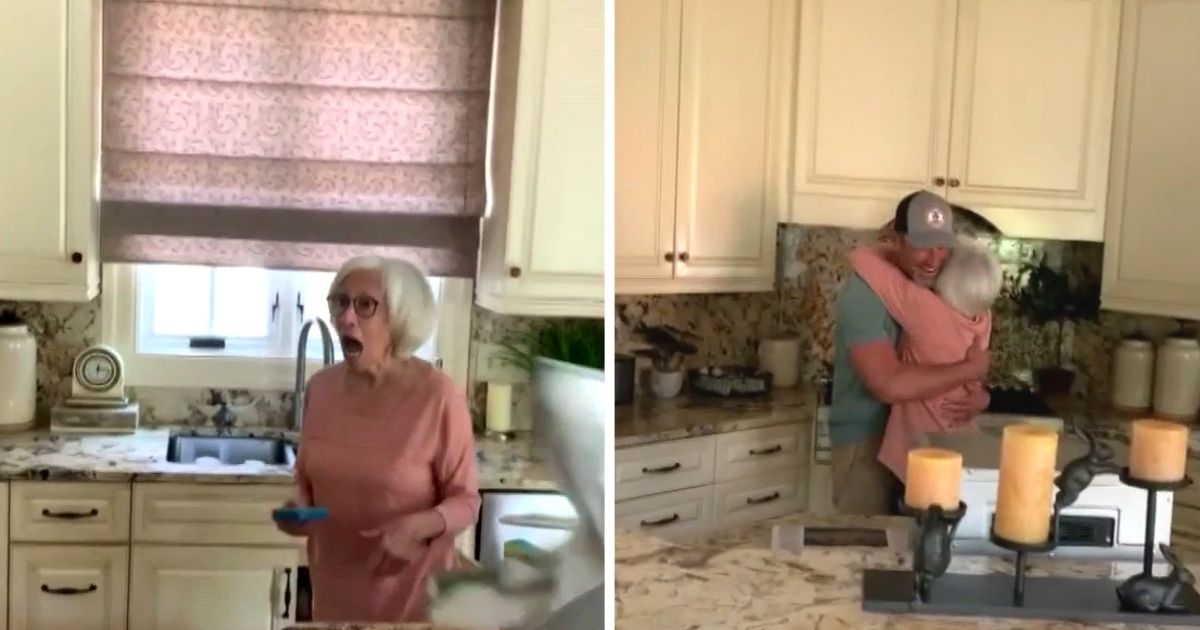 The man had not traveled home for a few years due to distance and the pandemic and so decided to go home and surprise his mom.
The heartwarming moment when mother and son were reunited was filmed on camera and shows the woman not being able to recognize her son at first due to his mask.
But once he removes his mask, the mom immediately recognizes her son and starts jumping in excitement and joy. What a happy moment it was indeed for the mother to see her son again after being apart for all those years.