A police officer stopped a suicidal man in his tracks by reminding him of his son who was waiting at home for him.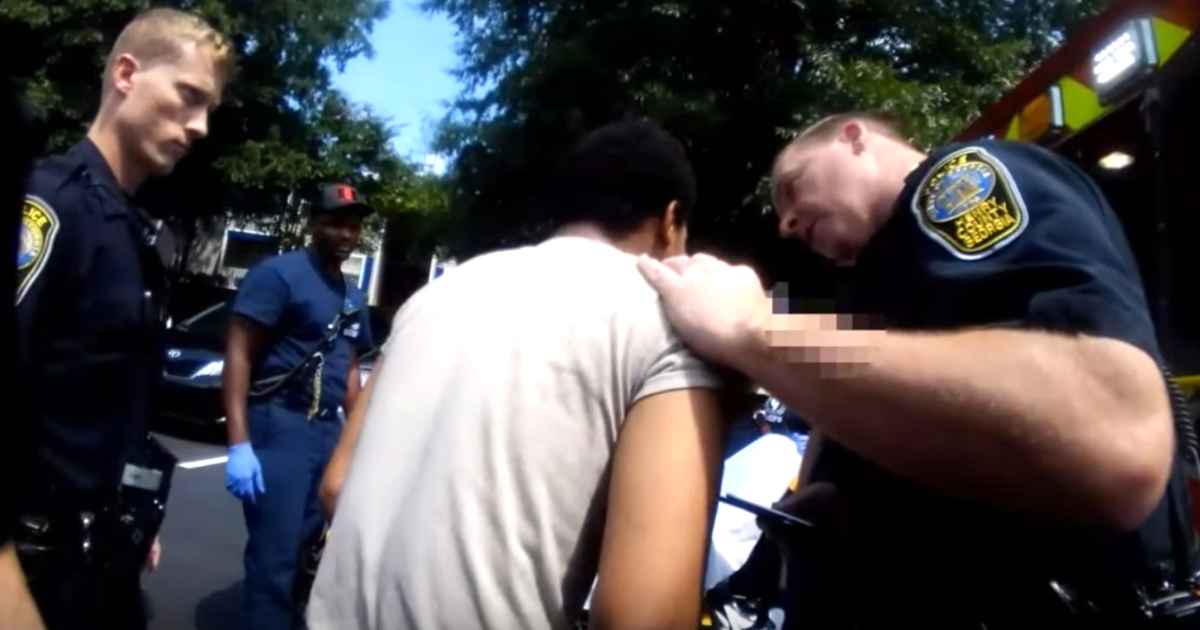 The Georgia police officer showed the distraught man pictures of his baby and promised him that everything was alright.
The man can be seen holding a knife to his body as the Henry County police keep him engaged him in conversation. "We're not giving up on you … We're not. We're here and we want to help you," the police told him.
The officers told him, "You want to see your 1-year-old again?" as the man could be heard sobbing in the background. "You have to drop the knife…your son hasn't given up on you. He needs you."
An officer, who had been called to the same address previously, started convincing him more, even finding a photo for him to look at. "I know how much you love your son — it's not lost, man, it's right there. Look. Please stop. Look at his face. He needs you," the officer said. "Don't do this to him. This will affect him in ways you won't even understand," adding that it was not too late for a "do-over" in the man's life.
The police are finally able to take away the knife from him, and insist to him that he is "not under arrest." Officer tell him, "You did the right thing today, OK?" handcuffing him for his own safety before taking him to a medical facility.
Watch: Police officers save suicidal dad
Officers say it is important that the general public watch the harrowing footage so that they know how to respond to suicidal people. Facebook had removed the bodycam footage as it mentioned "suicide," but they were urging them to reinstate the images.
"We are working with them to restore the post, including the video. We hope that their review of the footage shows them that this was a very positive event that resulted in a young man living to see another day and getting the medical care he needed," the force wrote in a Facebook post.
"We believe this video, though hard to watch, is important to learn from," they added. "The way our officers communicate with this young man is an example everyone should follow."
It is so important to know how to dissuade a person trying to take their own life and if someone is not able to cope with depression, suicidal thoughts, or wanting to talk to someone, then straight away call the National Suicide Prevention Lifeline at 1-800-273-8255 and also get in touch with the Christian Counselors Network in your area.