This bride and groom gave their parents the surprise of a lifetime with a vow renewal during their wedding ceremony.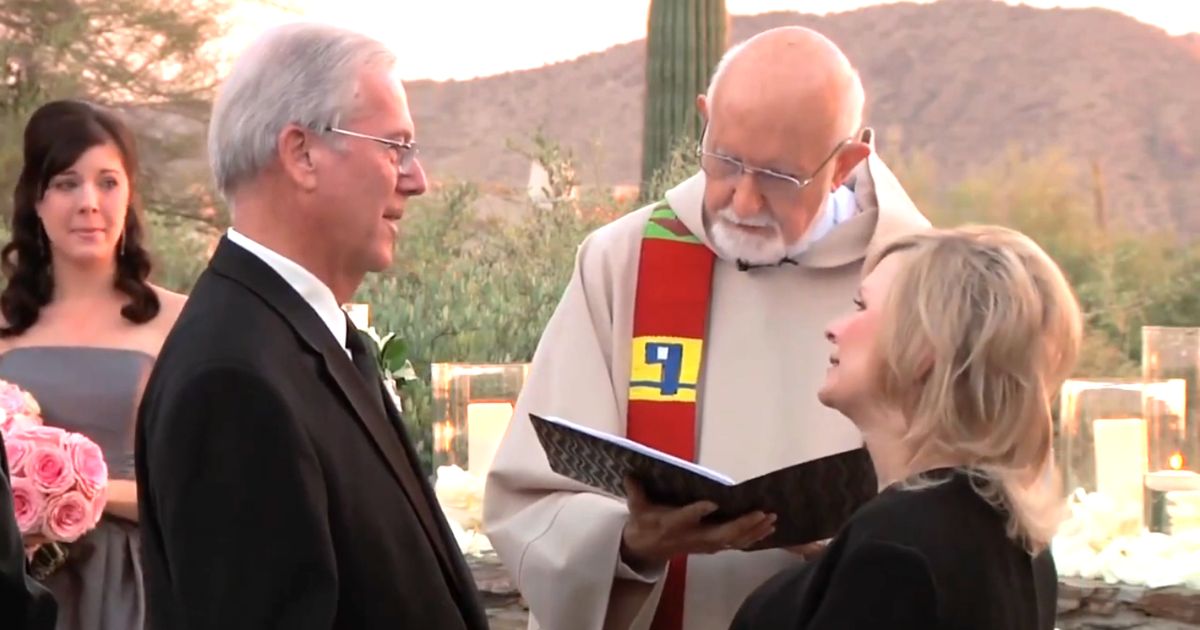 The couple, Gina and Drew, loved their parents so much. They loved them so much that they were willing to share the limelight with them on their special day. What was even more impressive was, they surprised not only one pair, but the vow reaffirmation was done for the parents from both sides. 
The minister was also delighted to perform the ceremony. This was the first time that he had officiated reaffirmation of vows within a wedding ceremony. Guess many firsts happened during that unforgettable day.
When the couple stepped aside, the minister transitioned to the reaffirmation of vows by saying, "For over 30 years, you have pledged to honor, love, and comfort each other in good times and bad. You did not know where life would take you. Today you have endured through triumph and tragedy. You have created a family, a home, and a life together. To honor your marriages and thank you for the example set. Drew and Gina would like to invite you to renew your vows today in the presence of God, family, and friends."
He then called the two couples to come up to the altar. Both pairs are good examples of great marriages. The groom's parents have been married for 34 years, while the bride's parents were already together for 42 years.
The parents were teary-eyed as they recited their vows. One of the grooms even stopped for a while for, he was overwhelmed with emotions. The guests, especially one of the entourage, could not stop her tears from falling. Their children were equally touched as they watched them declare their love and commitment for one another.
This only showed that they had been great parents to their kids. For them to be honored at their children's wedding was extra special. It's not every day that a wedding and vow reaffirmation is done in one ceremony. Their marriages, for sure, are good examples for their kids to emulate. Marriage is a blessing from the Lord and will remain strong as long as He is in its midst.
"So they are no longer two, but one flesh. Therefore what God has joined together, let no one separate." Matthew 19:6