A hospital was ready to send-off a 2-year old boy after treatment but the little boy had an unusual demand before he left hospital.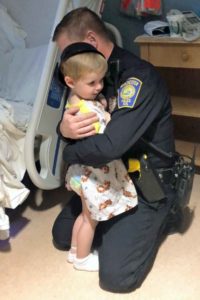 The little boy was being treated at Elliot Hospital and Health System in Manchester, New Hampshire, and all he wanted before he left hospital was a hug from a police officer.
The hospital shared on Facebook, that the boy, "thought a hug from a police officer would ensure he'd feel all better after his time at the hospital."
The boy refused to receive a discharge till he got a hug.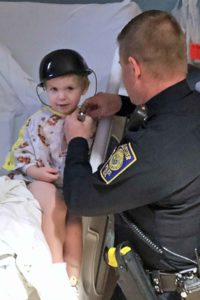 Thankfully, Police Officer Tony who was on duty at the hospital's emergency department was happy to oblige the little boy.
The kind officer visited the pediatric unit and even arranged an "extra-special badge ceremony send-off!"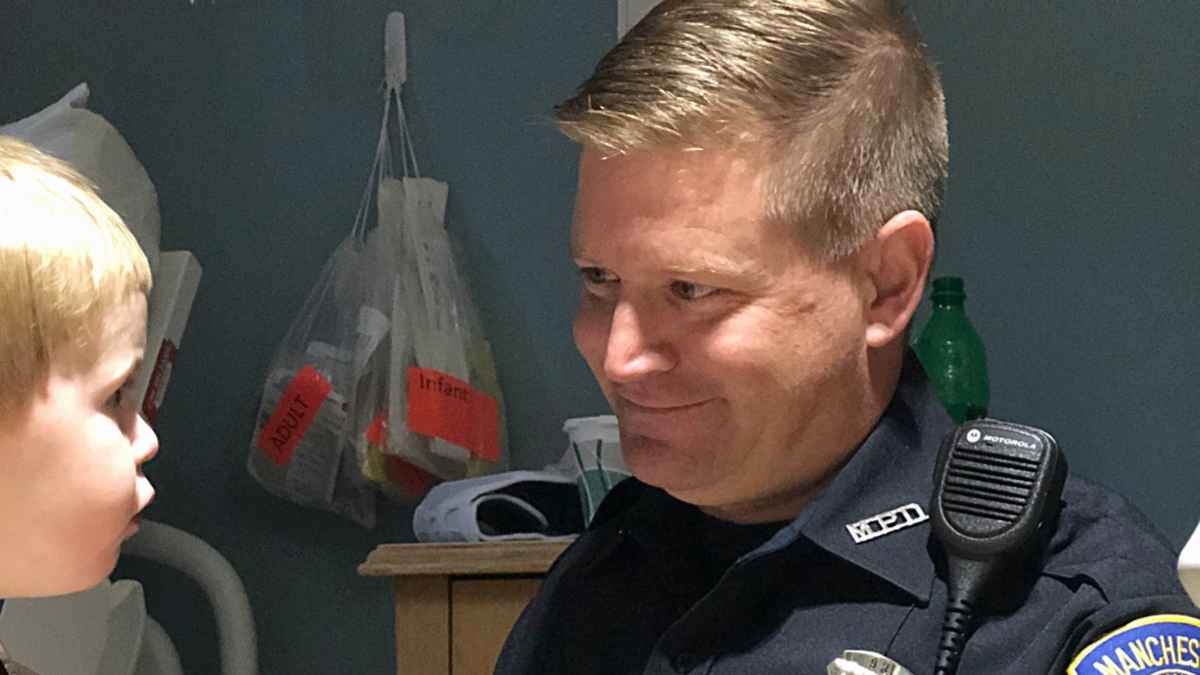 The hospital write, "We know that sometimes special 'medicine' is needed to complete a patient's treatment."
The pictures say it all, the boy is ecstatic on receiving a hug from the police officer.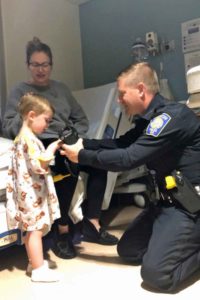 If this story helped make you smile then why not share it.