A wedding ceremony is the most important day in one's life and you want to be surrounded by all your loved ones as you wed your soulmate.
A 24-year-old bride wanted to have the first dance of her wedding with her grandfather and so she decided to travel 800 miles to him.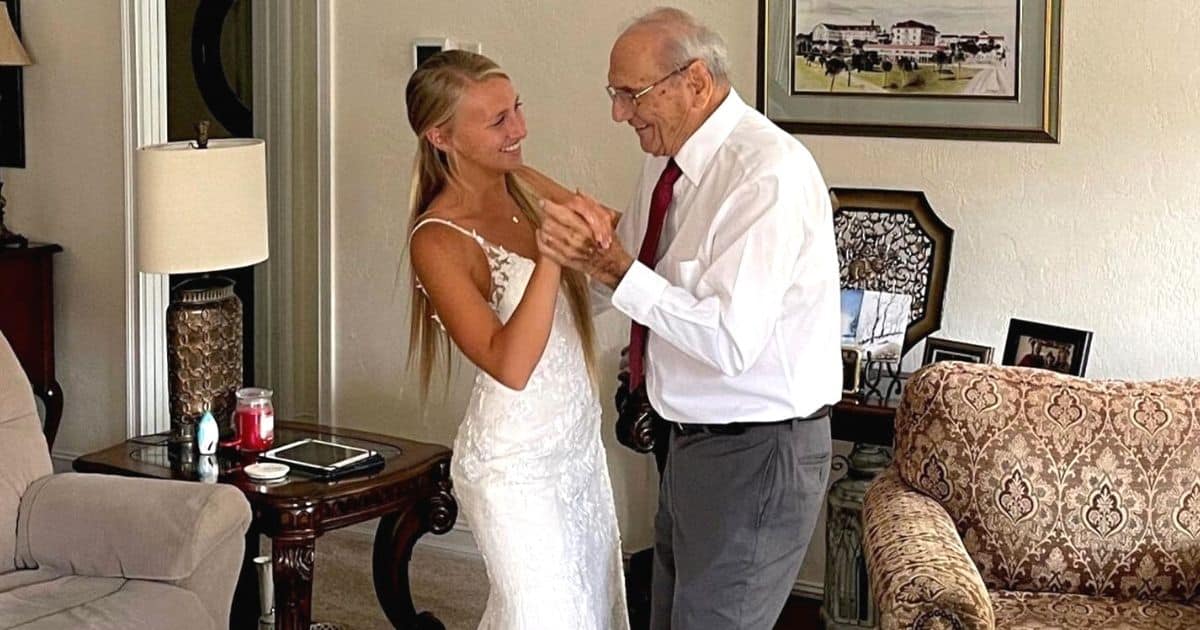 Natalie Browning boarded a flight from Virginia to see her 94-year-old grandfather Nelson May, who is based in Florida.
Nelson suffered a stroke that prevented him from traveling and so Natalie decided to travel 800-miles to his home in Florida instead.
She packed her jewelry, and her wedding dress before heading to the airport to see her grandpa after she found out he wouldn't be able to make it to her wedding, according to a Facebook post she shared with family and friends.
When she arrived at her grandfather's home, Natalie Browning wore her wedding dress and reunited with her grandfather for the first dance.
"For months he'd been so excited to dance with me on my wedding night and I'm just so happy that I was able to give him that experience," Browning said. "I don't get to see him very often so it truly was a special day."
She married her husband Cooper on June 27. We wish the newly married couple a very happy married life and hope her grandpa is doing well now.