Arletha Sherman, is an optimistic school bus driver from Jacksonville, Florida, who knows that nothing can spoil her day.
She says, "I mean, I may have a bad morning, but once I see her, it's different."
She's talking about 5-year-old Anna Hopson who was born with a rare, progressive, neuromuscular disorder which makes her keep going in and out of the hospital.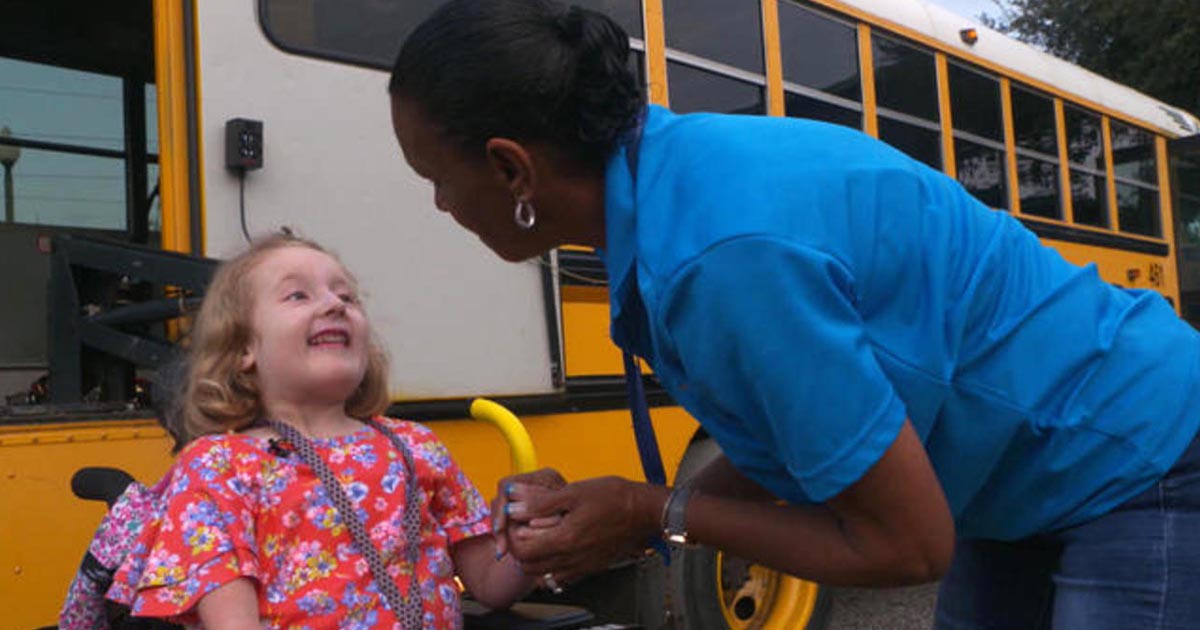 "The fact that she has so much going on in her life, but she's always happy — and she's always bubbly — and she's always, 'Hey, Ms. Sherman!' And then we just started communicating," Arletha said.
Anna's parents say they noticed the unique bond a year ago when Anna had to miss school due to being sick and the bus driver came to the door checking if Anna was OK. "I thought, 'Well, she didn't have to do that,'" said Kathleen Hopson.
Their unique bond became more obvious when for Anna's birthday, Arletha purchased a princess dress and tiara for her and decorated the whole bus. "All she could do was just take her hands up and say, 'All this for me?' It was just so overwhelming," Arletha said.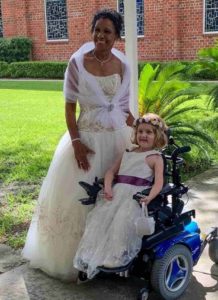 After that Arletha blew Anna and her family away when she invited her to be her flower girl at her wedding. Anna's mom says this act of kindness was too much to bear. "I want her to have as many experiences as she can," she said.
Kathleen says the sight of Anna dancing with her dad at the wedding was so beautiful and heartwarming for her.
It's easy to do just what you're supposed to do, but when you go above and beyond to impact a person so profoundly it changes the world.