This heartwarming moment of a grandma, captured on video, overcome with emotion and tears of joy upon receiving a meaningful surprise, is truly priceless.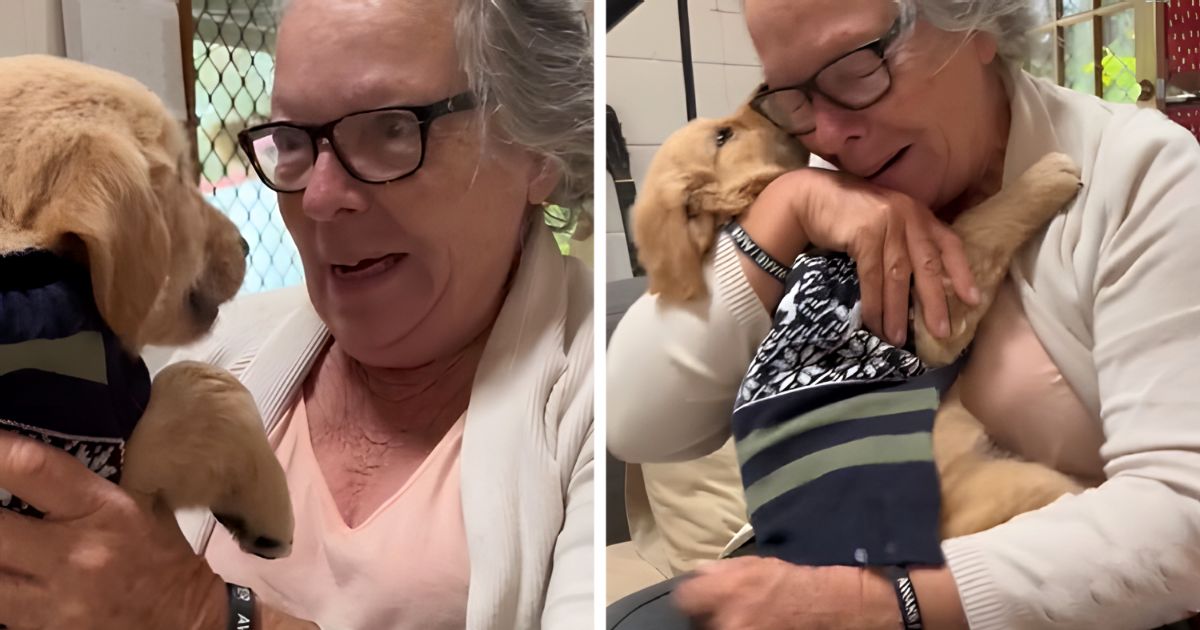 Sarah, the mom, wrote in the caption of the video that her mother had been struggling with loneliness and heartache after losing her old dog. Her kids felt it too and they wanted to do something special to lift their grandma's spirits.

Then they saw this adorable little puppy and knew it would be the perfect surprise and perfect companion to help her mother overcome her grief.

The video shows the woman holding the puppy and crying tears of joy, saying how beautiful and gorgeous the little one is. It's clear from her reaction that this new furry friend is going to be loved and cherished.
@sarahmills_ats1

Heres the full version. *disclaimer for our hate club – the dog in the background belongs to someone staying on my mums block. He's not our dog he was just sticky beaking To use this video in a commercial player or in broadcasts, please contact [email protected] ♬ A thousand years – Zeus