A Florida firefighter recovering from coronavirus in the hospital got a sweet surprise from his firefighter department colleagues.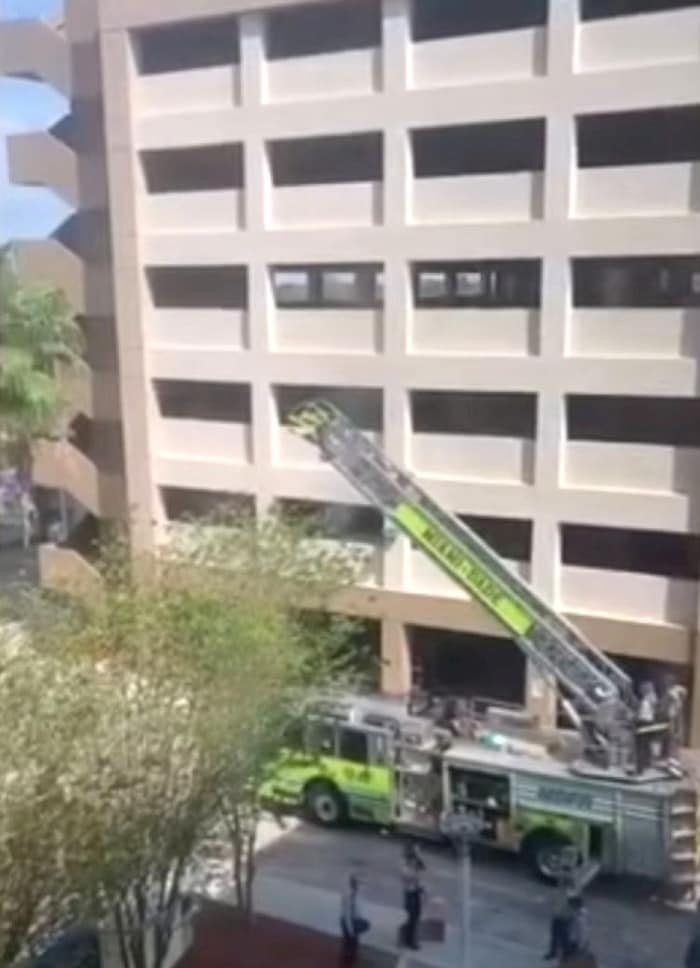 A video shared by the Miami-Dade Fire Rescue on Facebook showed them caring for one of their department's finest recovering from COVID-19. The department said the firefighter, was recuperating at Kendall Regional Medical Center and "feeling isolated from the rest of the world."
The video showed a fire truck from Station 36 arriving outside the hospital with firefighters beginning to set up to send their greetings.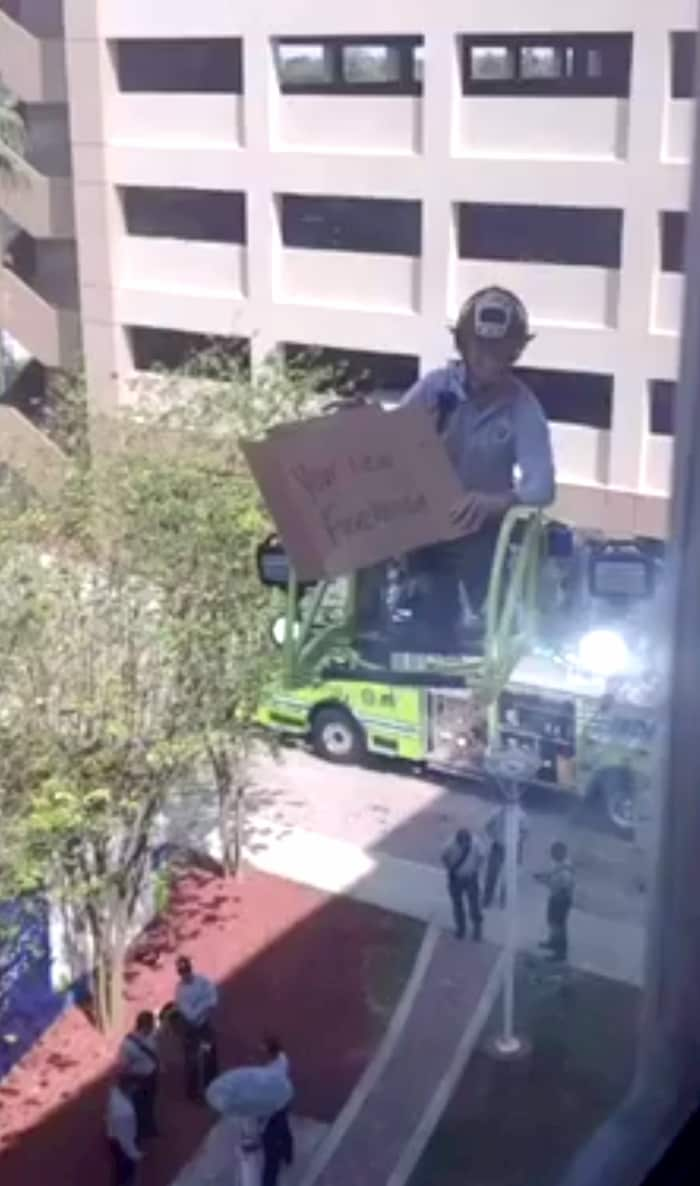 "There they are, all this for me," the firefighter can be heard saying in the video, in-between heavy breaths.
The firefighters help up "Get Well Soon" cards for their colleague and approached the fourth-floor hospital window on the fire truck's ladder. One even had a sign that read: "Your New Firehouse."
Recently hospitalized recuperating from complications due to #COVID19 and feeling isolated from the rest of the world, one of our firefighters felt joyful and instantly connected to his fellow brothers and sisters the minute he received the unexpected "Get Well Soon" visit from his fellow fire crew members from #MDFR #Station36 and #Station37.

Geared up and equipped with "Get Well Soon" cards and a sign that read "Your New Firehouse," fellow firefighters approached the fourth-floor hospital window to lift up their colleague's spirits and wish him a speedy recovery on behalf of the entire Department.

"This is love. This is the only kind of love you can get from the brother and sisterhood at the fire house. There is just no other way to explain how this makes me feel," the MDFR firefighter described upon receiving the heartfelt surprise from his colleagues.

Posted by Miami-Dade Fire Rescue on Friday, April 3, 2020
They wished their colleague a speedy recovery on behalf of the entire department. "This is love. This is the only kind of love you can get from the brother and sisterhood at the firehouse," the MDFR firefighter can be heard saying in the video. "There is just no other way to explain how this makes me feel."