A young football player pulled over on a busy interstate to help a stranded woman change her tire.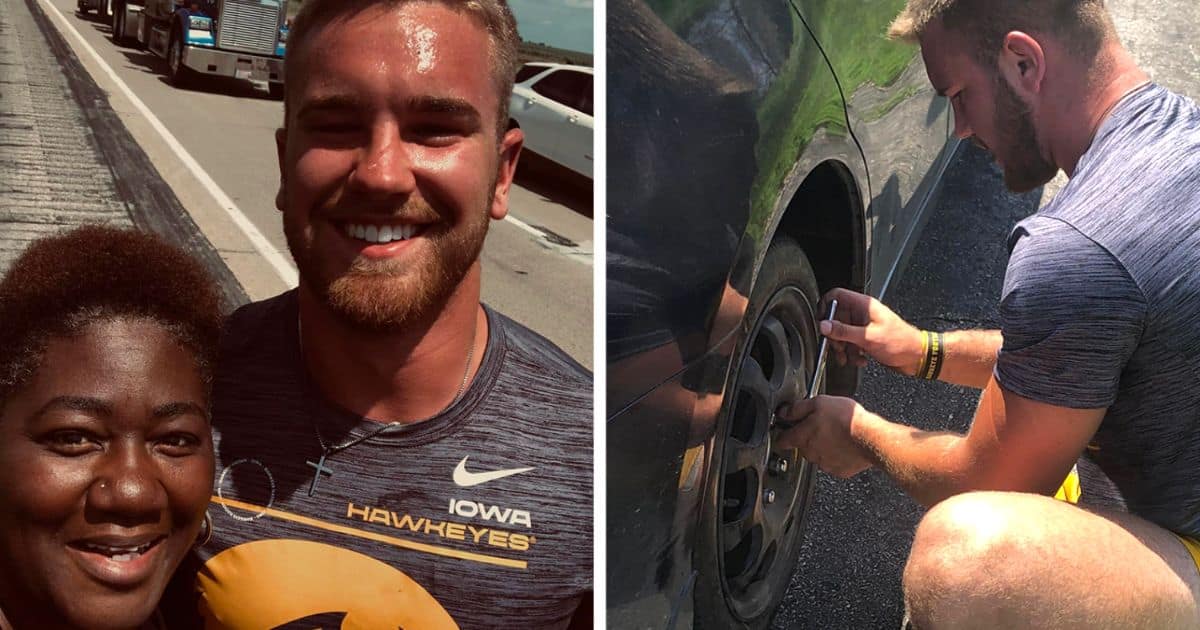 Tina Gunn was going back home after her son's track meet in Minnesota and got a flat tire. She wasn't getting a signal on her phone and was about to call Allstate when a University of Iowa football player showed up and helped her. She shared the act of kindness story on Facebook.
"I was on my way back from my son's track meet in Minnesota and got a flat tire on a Iowa interstate. I tried to request roadside assistance in my Allstate app (because I don't know how to change a flat tire), but was not getting a signal on my phone because of where we were in Iowa."
She wrote, "So I was looking down messing with my phone and thought instead of using the app, I would call Allstate (which takes longer). I was thinking, it's going to take a few hours for them to get to me once I get ahold of them, when my son goes, someone is here. Like this guy appeared out of no where, dressed in Iowa Hawkeye gear and goes, 'Can I help you?'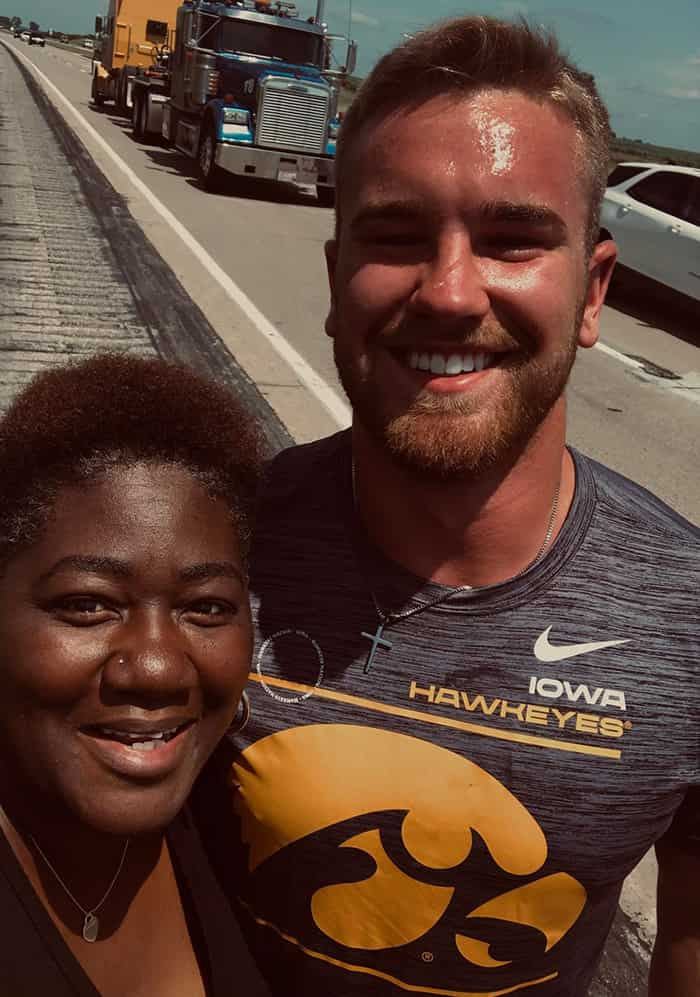 She added, "Long story short, his name is Zach Twedt, football player for Iowa Hawkeyes…I just wanted to appreciate him for being so kind and helping a stranger out, who needed to get her kids home safely. He could've kept going, but he didn't! What a good dude! May God reward him for his kindness today!"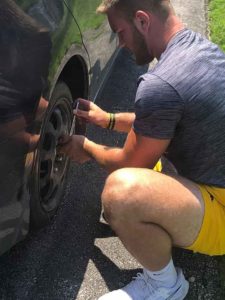 Her post has received 21.000 likes on Facebook. "Thank you Zach for being an angel and light for my Sis and her boys," Gunn's sister, Sonia, commented on the post.
Through this sweet gesture, Zach has restored our hope in humanity and that there are still good people in this world.