A 17-year-old student at East High School in Denver, Colorado opened fire and severely wounded two school administrators.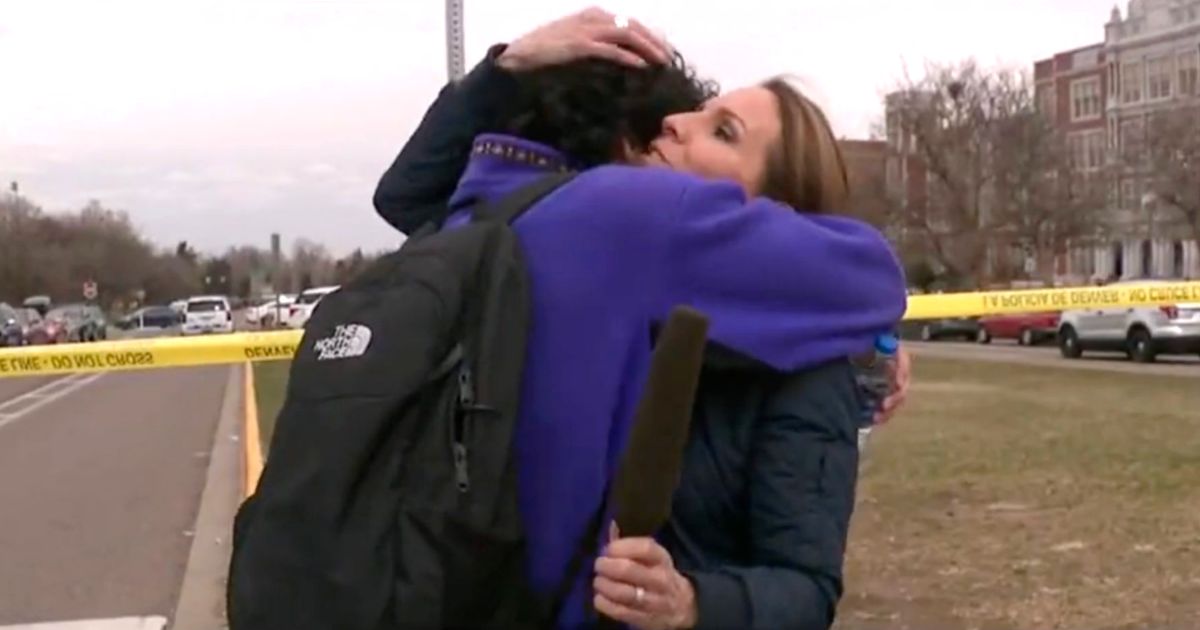 Alicia Acuña, a correspondent for Fox News, found herself on the frontline of this harrowing event, providing live coverage just outside the school.
In an unexpected moment during her report, Acuña's son appeared, rushing towards her and embracing her in a hug. Visibly surprised, the reporter apologized to her colleagues as she took a brief pause to comfort her son. She reassured him that she only needed to complete her report and checked if he was alright.
As she returned her focus to the camera, Acuña apologized again, acknowledging that any parent would have reacted similarly.
"There's no way you would have let your kid walk by."
A fellow Fox News correspondent on the air offered her the opportunity to take a break with her son, but she persisted in continuing her coverage.
"He's okay—he's good," she said, glancing at her son during the emotional exchange broadcasted live. Acuña mentioned that her son and her sister's daughter had provided her with crucial updates on the situation.
The reporter candidly admitted to the challenge of balancing her roles as both a journalist and a parent during the coverage. Bryan Llenas, a national correspondent for Fox News, commended Acuña for her exceptional reporting under such distressing circumstances, especially when her son was involved.
As for the victims of the shooting, Jerald Mason was discharged from the hospital on Wednesday evening, while Eric Sinclair remained in serious condition, as reported by Denver Health. The suspected shooter eventually took his own life, with his body discovered near his vehicle.
Psalm 34:18, "The Lord is close to the brokenhearted and saves those who are crushed in spirit."