An unlikely friendship was forged between a 96-year-old woman and an Ohio deputy after he went above and beyond to help her.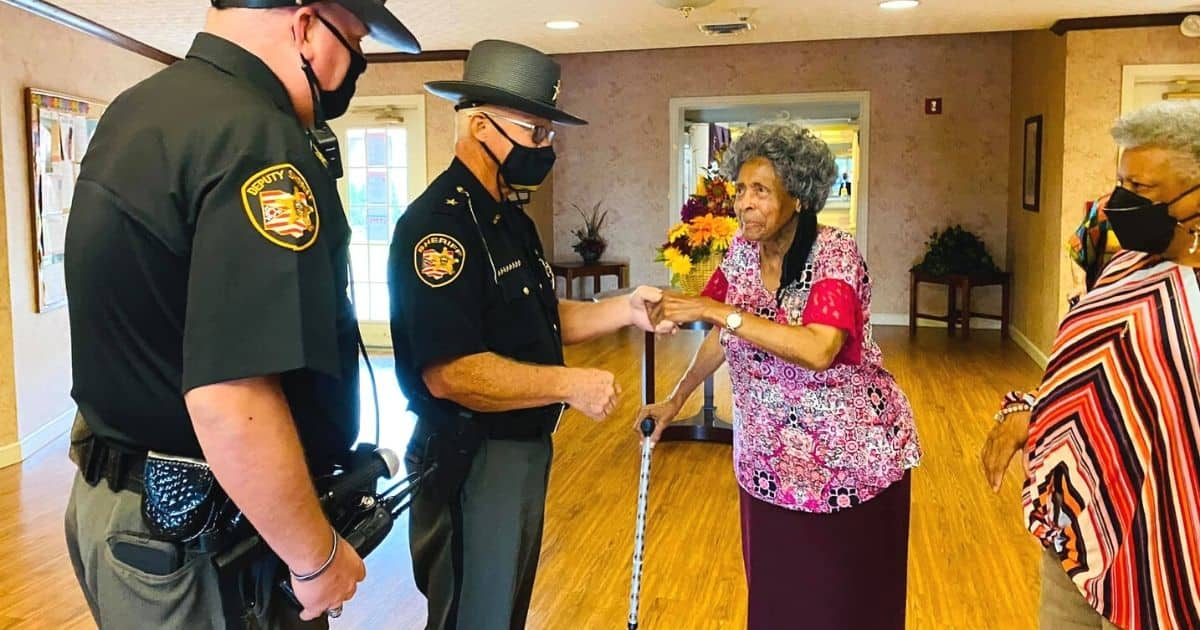 Deputy Kevin Lovett works with the Sheriff's Office in Franklin County, Ohio, he had recently helped change a flat tire for the woman in her nineties and also helped check the undercarriage for any damages.
This act of kindness wasn't in the job description of the deputy but he did it because of the compassion and generosity of his heart. This really impressed Dollie Trent so much that she decided to pay it back.
So she decided to make a call to the Franklin County Sheriff's Office, and ask to speak to Lovett's supervisor. The Sheriff's office shared about the incident on Facebook captioning it as, "I WANT TO SPEAK TO HIS BOSS!!!"
The post written by the Sheriff's office mentioned how Dollie Trent made a call to them wanting to speak to Lovett's supervisor, who was taken by surprise by what she told him.
"He laid flat on the ground with his whole body to look under my car for damage, and my car is LOW!" she told them. "God sent me an angel! What are you going to do for him?"
Chief Deputy Jim Gilbert was relieved to hear such a good report about one of his deputies and thanked Dollie for her rave review by visiting her and presenting her with a Sheriff's Coin.
Dollie Trent had been so touched by the kindness shown to her by Deputy Lovett, that she had curated a special basket for him that was filled with popcorn, grapes, bananas, and more snacks. She presented that basket to Deputy Lovett when he visited her as shared by the post.
While these acts of kindness may seem extraordinary to the general public, they are regularly performed by the deputies, according to the Franklin County Sheriff's Office.
These acts should be highlighted more and brought to the notice of everybody because the police are under scrutiny in our country and the truth should be told.
The post ended with, "Truth be told, deputies frequently go out of their way to perform random acts of kindness, but Dollie refused to let this one go unnoticed."
"Dollie, thank YOU for humbling us with your gratitude and feisty spirit."
If you've ever been the recipient of police kindness then perhaps you should pay it forward like Dollie Trent out of gratitude.