A boy's letter to Jesus written 82 years ago is moving many today after it was found in an old bedside table in France.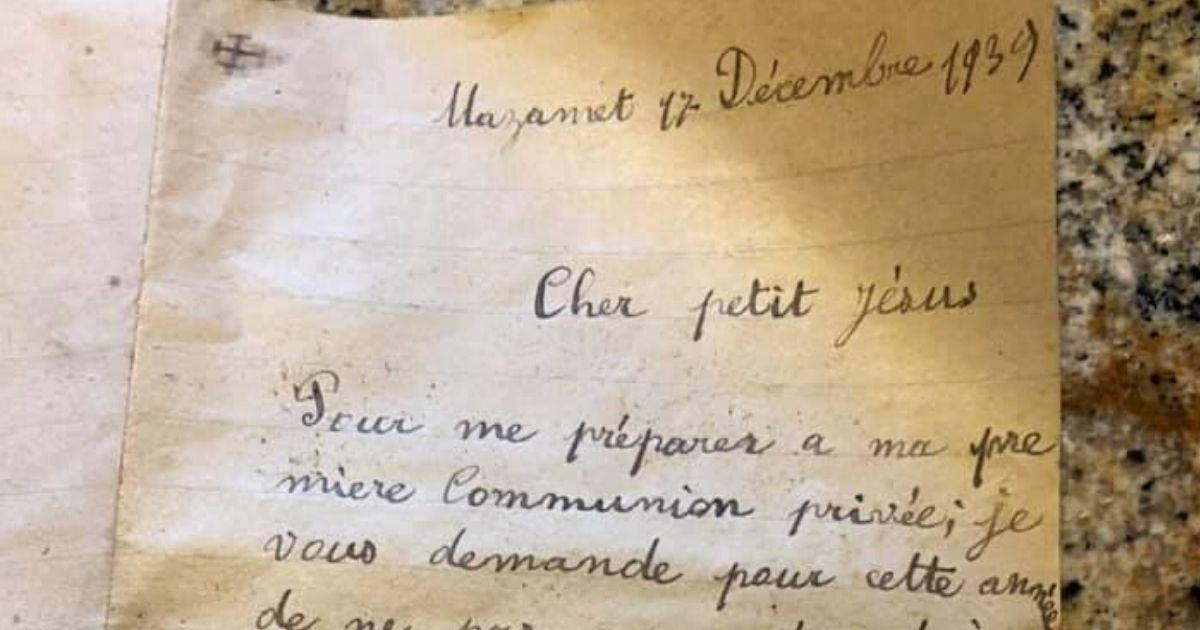 The letter that was written at the beginning of World War II, was recently found.
The pure heart of the boy and his sincere faith in Christ can be felt while reading his letter to the Lord. It was dated as of December 17, 1939.
Little Pierre, from the town of Mazamet in Tarn (southern France), wrote:
Dear little Jesus, to prepare me for my first communion, I ask you not to bring me toys this year; I want to make this sacrifice to thank you and ask you to take care of Daddy, and to end the war soon so that he will no longer be forced to go far away from where fighting is going on.
The letter was found after 82 years, in an old bedside table, by another family in the region. The family was moved by the child's faith, and wanted to find its author. Laura, the daughter of the new owners of the house, shared a post on social media to find Pierre and return his letter addressed to Jesus to him. She wrote,
"We found a small treasure hidden in an old piece of furniture in the house. We would like to find the owner or a member of his family to give him this very touching note." Laura had little information to help her find the writer and all she knew was the date and place of the letter, as well as the boy's name -Pierre, and of his brother, Joseph because Pierre mentioned him in the letter.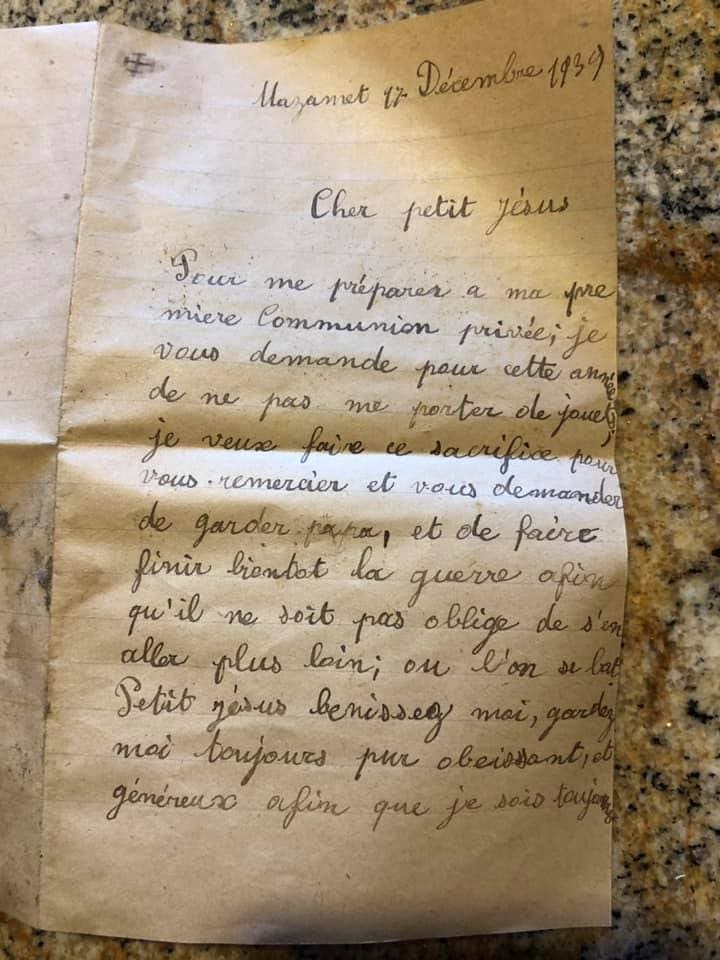 The family also tried finding the previous owner of the house to find out who had owned that furniture and also sought information from the diocese and the town school but to no avail. Then Laura tried Facebook and her message was shared more than 7,000 times and in a few days, she connected with Pierre's daughter.
Laura got to know that Pierre was 7 years old when he wrote the letter and was still alive in Mazamet but has few memories of that far-off time. The family found several other documents that show that he is the author of the message, including the records of his first communion and his confirmation.
The way the kids were prepared for their First Holy Communion was so beautiful, Pierre also had written, "Little Jesus, I await You! Bless all those whom I love."