With graduation ceremonies being canceled due to the pandemic, one Tennessee dad went above and beyond to host a commencement ceremony for his daughter.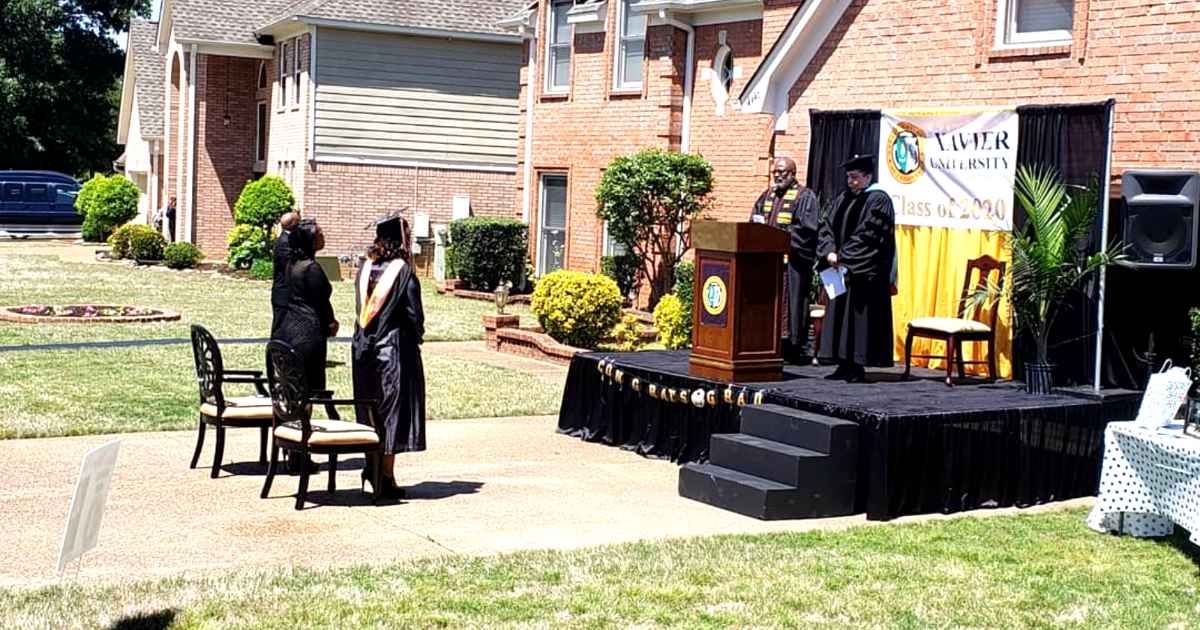 Gabrielle Pierce worked for years to earn a bachelor's degree in public health science, but she was devastated when she got to know that there wouldn't be a graduation ceremony.
Although Pierce graduated from the Xavier University of Louisiana in December, the school hosts one commencement ceremony every year, for which Pierce spent months waiting for her chance to walk.
When Pierce was informed by the university in mid-March that the ceremony would be canceled, she said she spent a whole week crying over the news.
She wasn't the only one sad about it, her father Torrence Burson could hardly bear to see his daughter in this condition.
So, instead of accepting that his daughter's dream was shattered, he decided to host his own commencement ceremony for Pierce at their home in Memphis.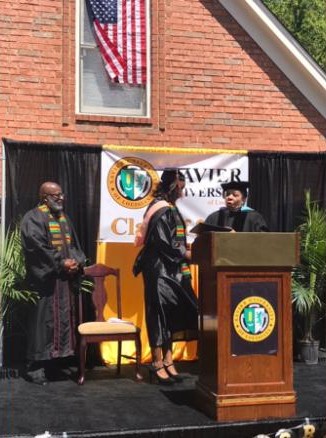 Over the course of just six weeks, Burson managed to reserve a photographer, stage, and podium without his daughter's knowledge.
When the big day finally came, Pierce was shocked to find a full-sized stage waiting for her in her front yard.
There were 40 people in attendance, all sitting six feet apart with masks on, and her father even played "Pomp and Circumstance" as she walked up to get her diploma.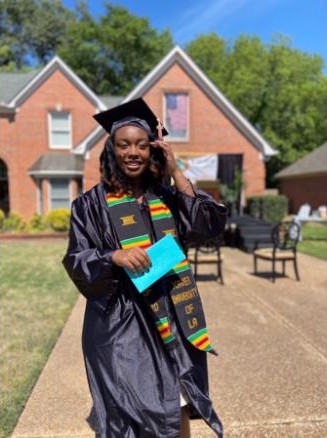 "Gabrielle never saw anything until she came out to walk," Burson said. "At that moment, I didn't have any worries. I was speechless. To see my baby walk across the stage and all her friends, family, neighbors and people that we don't even know stopped in the street to witness this. I couldn't ask for anything better."
His next-door neighbor Delandrion Todd praised him for the heartwarming initiative with a series of pictures on his Facebook, which have since been shared hundreds of times across social media.
My next door neighbors daughter couldn't have her official graduation due to the pandemic so he created one for her! Now that's a great/proud father for you. He made it happen!

Posted by Delandrion Todd on Saturday, May 9, 2020
"My next-door neighbors daughter couldn't have her official graduation due to the pandemic so he created one for her!" wrote Todd. "Now that's a great/proud father for you. He made it happen!"