A garbage-hauling company in Ohio praised a 'hero' driver who rescued a puppy after he found it inside a discarded bag on the side of the road.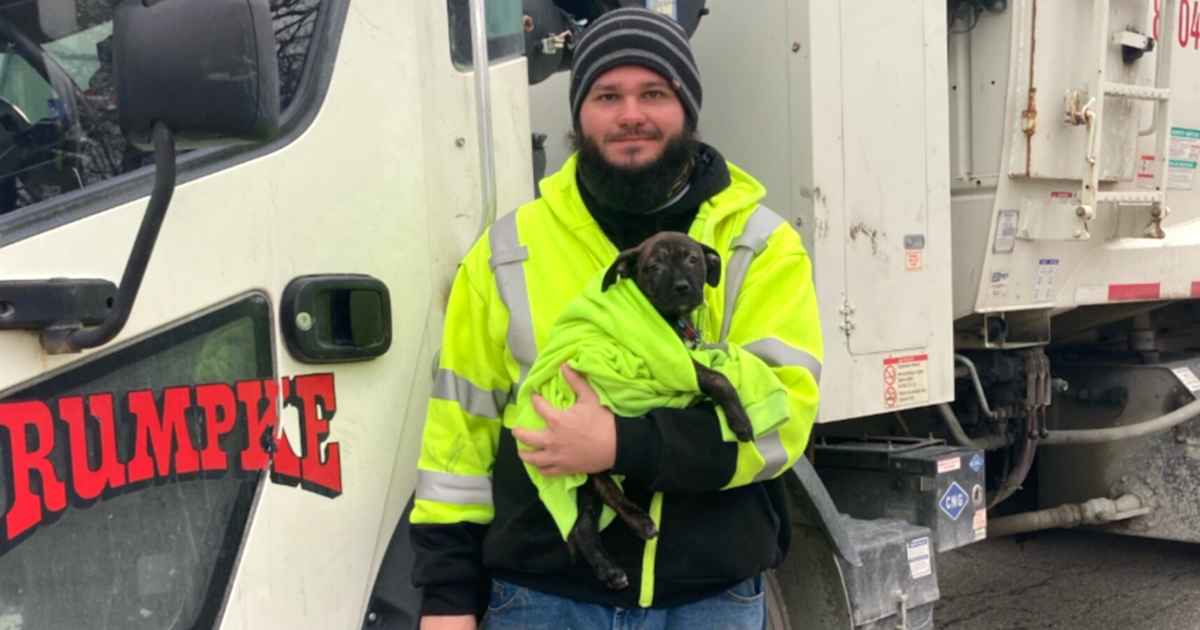 Aaron Kinsel was working in Coulran Township outside Cincinnati Wednesday morning when he saw the bag moving and on investigating he found a 10-week boxer-mix puppy inside.
The abandoned dog had a broken leg and was dehydrated, he wrapped the pup in a sweatshirt to keep it warm and other Rumpke workers helped take the dog to a veterinarian.
Kinsel and his family decided to adopt the dog and named her Tipper after the garbage trucks, "I felt like I was meant to find her," Kinsel said in a statement shared by the company.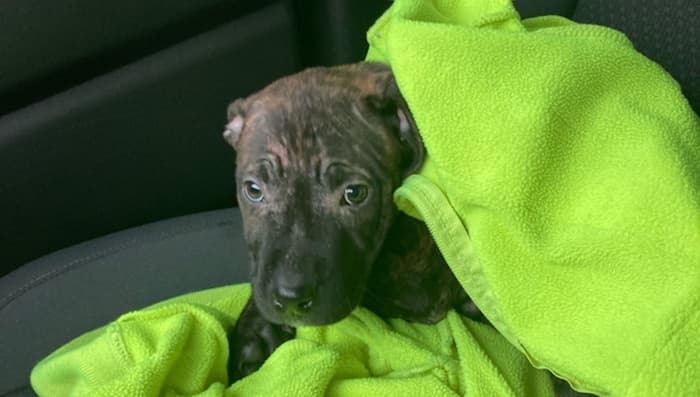 Kendra Catherman, Rumpke's Cincinnati safety manager, said Rumpke drivers are trained to be observant.
"We do our best to take care of our communities and always do the right thing," Catherman said in a written statement. "We are very proud of Aaron and delighted to make Tipper an honorary member of our Rumpke team."