Our country has seen a lot of riots and hatred due to the killing of George Floyd by a police officer, but the very site where he died is now a place where baptisms are taking place.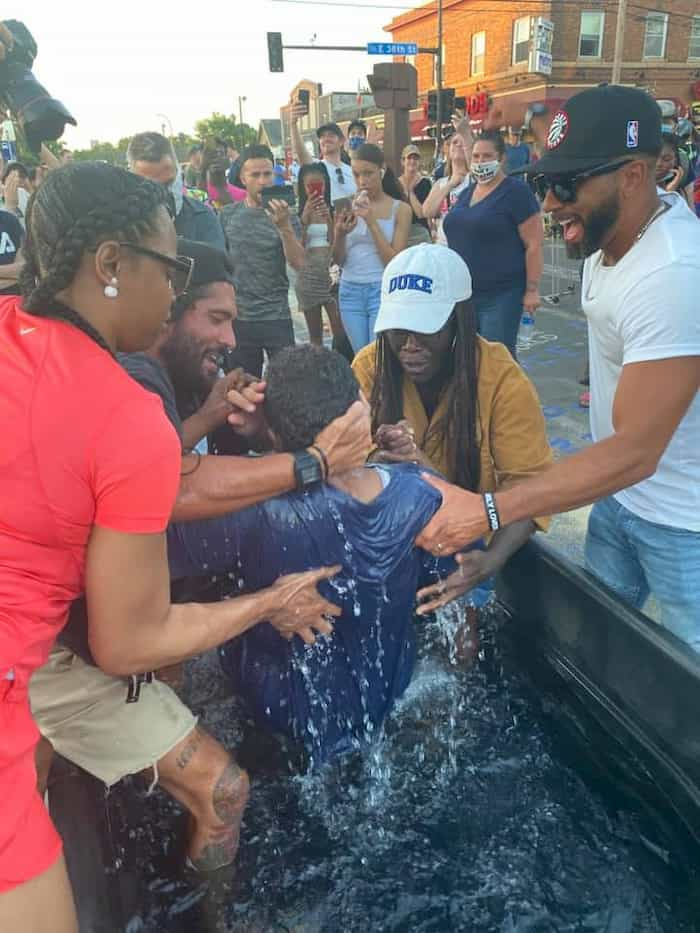 Groups like Youth With a Mission, Circuit Riders, and Worldwide Outreach for Christ, made it possible for daily services to be held there at 6 p.m., with many lives being transformed.
Christophe Ulysse, a 37-year-old black Canadian Christian leader with Youth With a Mission, said, "I came here and I was broken," he said.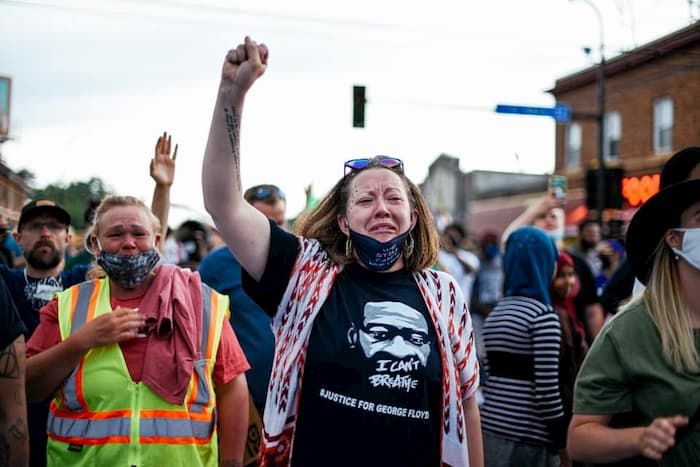 "It affects team members differently, but those of us of color, as we're here, we're watching the change happen through the gospel."
"My heart is so filled with hope. Those in the neighborhood are saying this is unprecedented unity. They're feeling an outpouring of love and hope from this nation."
"The pain went to the nation and now the globe," he said, "but we believe that healing is now going out from the intersection to the nations and the globe."
"We need to show that we can affect positive change. You have a voice and you can go to the nations. You can carry this on. We're empowering them to be carriers of hope."
"We're going from pain and hatred to healing and hope," he added. "There's this new narrative of the gospel."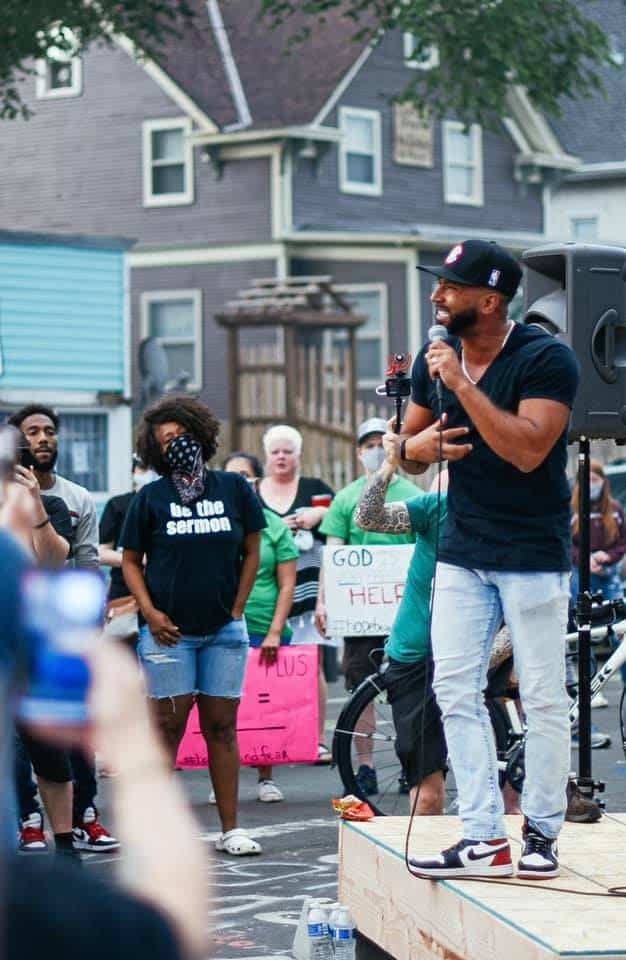 As a result of the ministry and nightly services, people are getting baptized and are pledging to follow God.
A drug addict even showed up, was changed, and enrolled in Bible school to bring others the help he received.
"Baptisms happening right now in Minneapolis!" Joel Bomberger posted Monday on Facebook. "Right at the corner of where George Floyd was killed!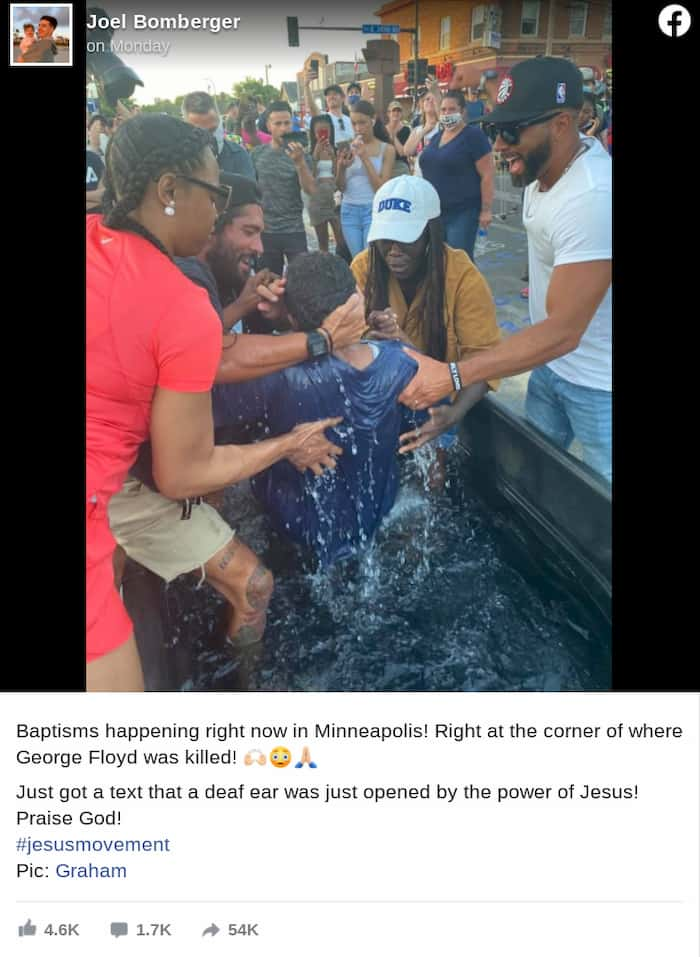 "Just got a text that a deaf ear was just opened by the power of Jesus! Praise God!"
Photos show people gathered with signs and masks while singing, weeping and listening to a message of love and sacrifice.
"We built a stage and have been sharing the love of God at the death site of Gorge Floyd since Saturday," Ulysse shared on Facebook early Tuesday morning. "It's the epicenter of so much pain and hatred, now it is turning into a place of healing and HOPE.
"People weeping and giving their life to the God. Right at the site of the murder – LIFE!!!
"We have seen people healed, baptized, and many set free. Great to run with such amazing people in this," his post concluded. "We are seeing a new narrative emerge, from hatred to healing and hope!"