A video of a one-year-old baby girl named Eryn is making people smile. Eryn chats with her dad in her own language. This special moment is really touching and has become very popular online.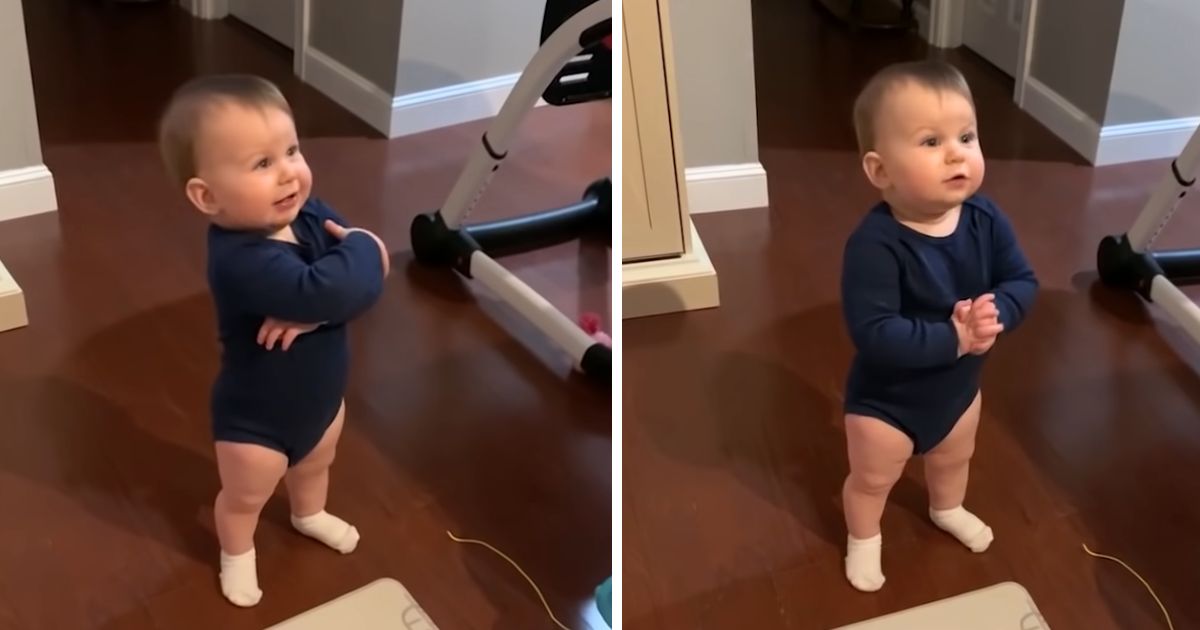 Eryn is seen in a blue onesie, walking into the kitchen to start her chat with dad. She talks in her own way, using her hands and arms to express herself. Eryn's dad plays along and keeps the conversation going by asking questions like, "And then what?" and "Unbelievable!" This makes Eryn talk more and share all that's on her little mind.
The video doesn't tell us what Eryn is talking about. Maybe she is upset about her mom washing her favorite toy. Or, she could be telling her dad how she likes her diaper to be changed. We may never know. But one thing's for sure, if she's this expressive at age one, imagine how well she'll communicate when she's a teenager!
Her parents have made a sweet memory of her childhood with this video. They've captured a moment that they can share with Eryn when she grows up.
"Train up a child in the way he should go: and when he is old, he will not depart from it." Proverbs 22:6