A precious moment was shared on a clip when a cute little girl adorably cuddles her pet prairie dog.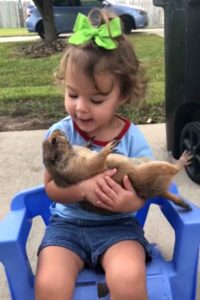 Two-year-old Savannah is winning hearts after a video of hers with her prairie dog was uploaded.
Our day is much brighter thanks to this adorable clip and we are sure yours is going to be as well.