The first day of school can be quite intimidating for parents and students of toddlers.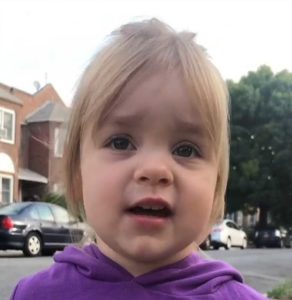 2-year-old girl, Millie Stewart from Queens, New York, was headed off to one of her first days in her new preschool classroom and realized she forgot to kiss mom goodbye.
"Millie decided she was excited for school (finally! the transition was hard) and wanted to walk backwards down the street with my husband," mom Ariele Fredman Stewart said. "So they took off walking backwards and I thought that was weird and cute in and of itself, so I started videoing."
She continues saying, "Suddenly, she remembered she hadn't given me a goodbye kiss and came running back to me, offering that goodbye that is so sweet and hilarious," she added.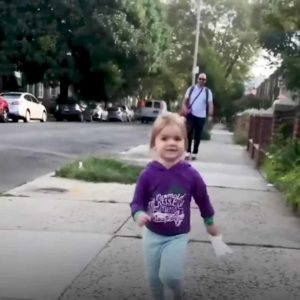 Millie tells her mom, "I love you, and I trust you. And I love you. And I love you, OK?" Millie has been learning at home about what trust is all about.
"She might not get it entirely, but she's been cute about saying, 'I love you, and I trust you' with phone call goodbyes to her grandparents and our best friends," Stewart said. ." "It seems like a concept she's really been thinking about in her own toddler way, so it comes out in funny ways in daily conversation."
Millie has been grounded at home on trust and its importance which is so important in our lives. This heartwarming video has definitely made our day so much brighter.
Watch the adorable video below.