With the arrival of a new born baby in the household, there are a lot of changes that happen and much adjustment to be done. So when  2-year-old Henley met her new baby sister, Peyton for the first time, the adorable clip which captured by her aunt, Danielle Neville, and posted  online has been seen by thousands and has since gone viral.
It shows Henley lying in the bassinet with newborn Peyton, wrapped up near her, and though they barely fit in the bassinet together, Peyton is fast asleep as Henley puts a protective arm underneath her and looks at grandmom who wants to carry up little Peyton, but big sister won't let that happen.
As grandma is trying to scoop up Peyton, Henley shakes her head "no." But an undeterred grandma tries again. "I'll take her," she repeats. "Cant I" — but before she can finish her sentence, Henley's pulled Peyton closer, looking straight at grandma the whole while. Grandma says "I'm sorry," to her, but because she doesn't stop trying to lift Peyton up from her bed, upsets Henley, but then grandma gives her a good solution by asking her, "You want to go for a ride?" Henley likes this option and nods.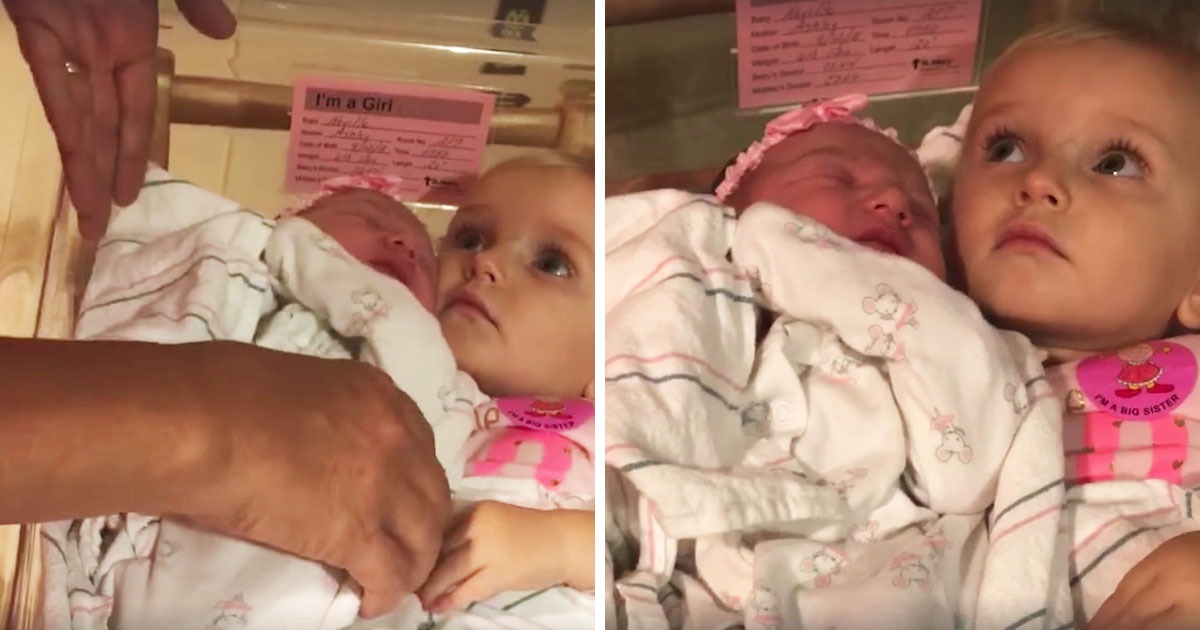 The clip shows her listening attentively when asked if she's holding onto her baby sister, and then shakes her head no when she's asked if she's wearing her seat belt. This cute clip showing the sisterly love between these siblings is winning the hearts of millions of viewers online.