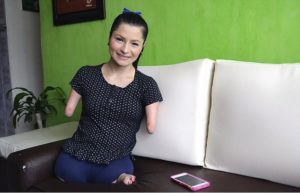 Zuly Sanguino, a 25-year-old Columbia native, was born with out arms or legs. Zuly is a talented painter and a motivational speaker. But before getting to this status, this young girl had suffered a lot of problems in her life that we can't even imagine. This is the incredible story of Zuly, who overcame many challenges in her life and became an inspiration to the people across the world.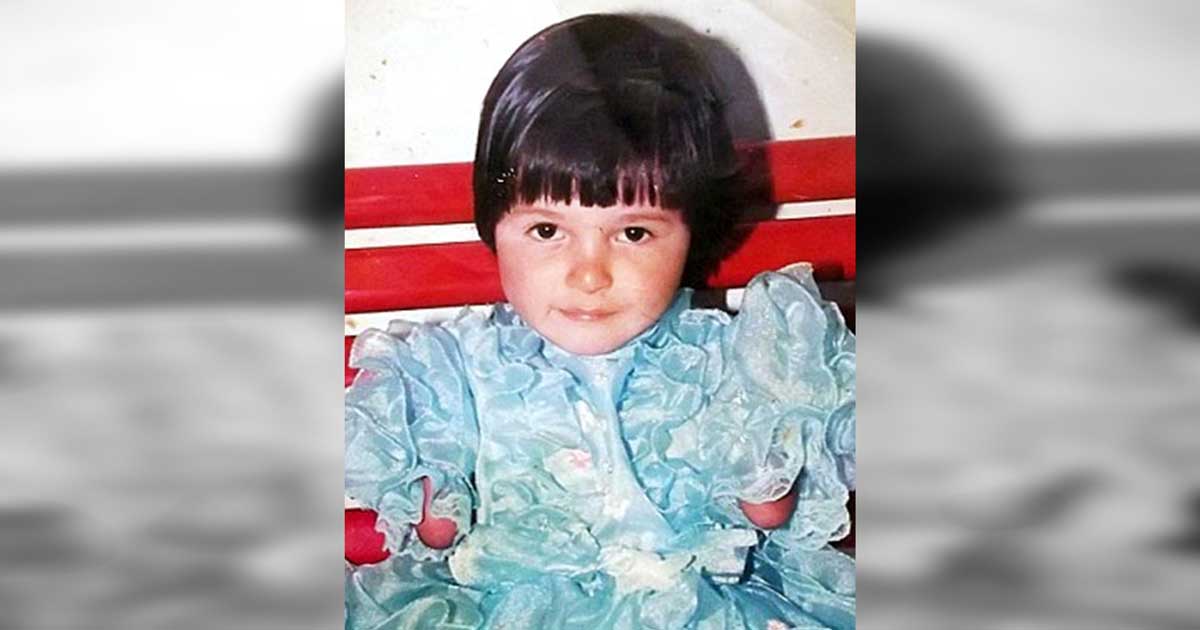 Zuly Sanguino was born with an extreme rare condition known as Tetra-amelia syndrome which prevents the proper growth of limbs inside the womb. Just after her birth, Her mother, Guillermina received the shocking news from the doctors that her baby was born with no legs or arms. Zuly have three brothers and two sisters, but they were born without any problems. However, this mother believed that her baby has come to this world for a good reason and she realized that her baby would need much care and support to reach her destiny.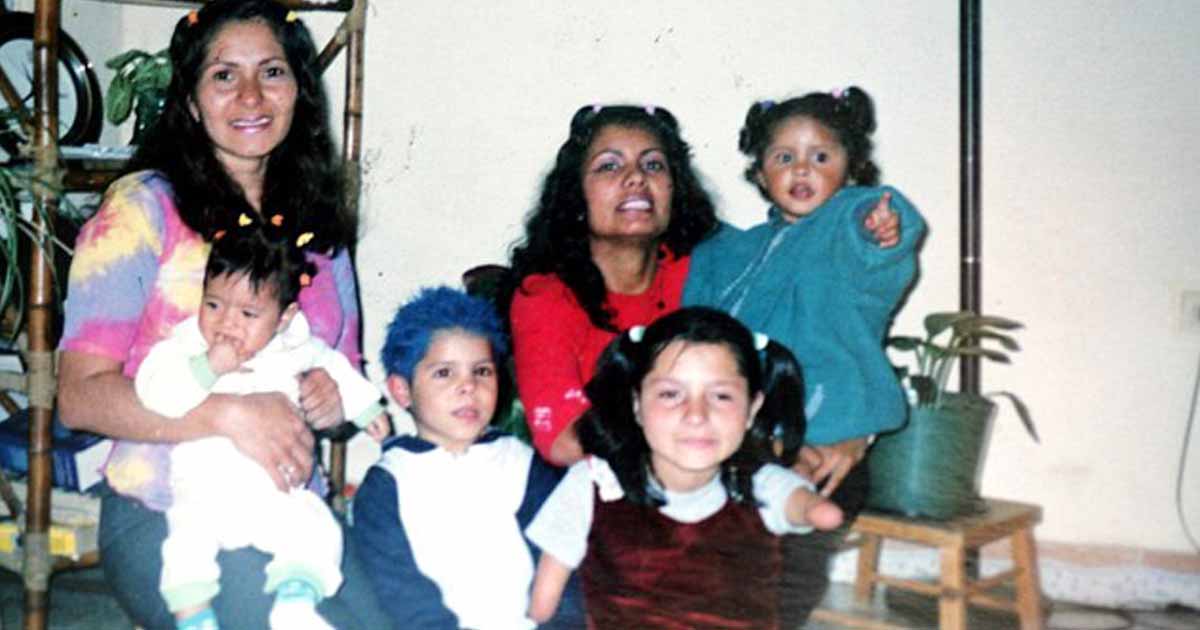 When Zuly was just two-years-old, her father committed suicide, her mother Guillermina became the only support of the poor family. She has always been dedicated to helping her child to overcome the difficulties and to live a normal life. In a country where no allowances are provided for the people with disabilities like zuly, Guillermina worked hard as an assistant to take care of her family. She has always been a source of inspiration for Zuli. The devoted mother wanted zuli to do everything a normal person can do. She taught her to do basic tasks including brushing teeth, changing clothes using mouth, making the bed and stumps to grip things.
Since Zuly joined the school, things began to get worse. The six-year-old became the target of bullies and was mercilessly bullied. They called her alien, hit her and even stole her snacks. Zuly tried changing schools, but the abuse continued and it only got worse. As a teenager, Zuli became the victim of rape. By 15, she completely lost her control over the life and was taunted with suicidal thoughts. Zuli climbed up to the fourth floor of her building to jump. However, her mother noticed her and stopped her from jumping.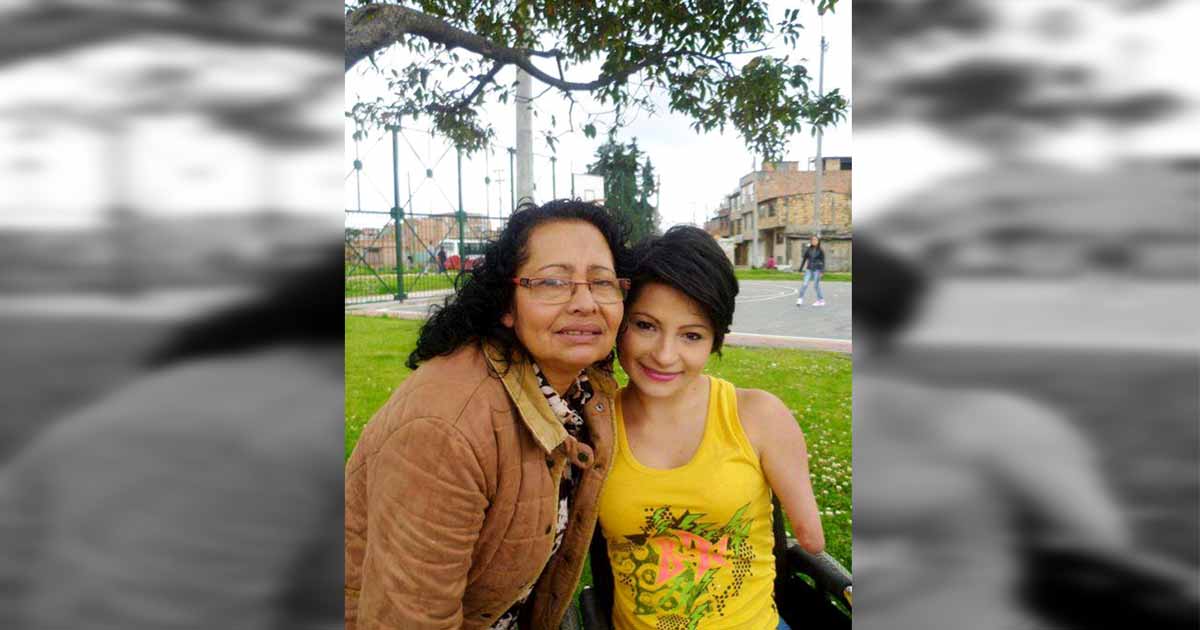 The heartbroken mother realized that her daughter's situation is extremely dangerous as she is trying to kill herself. She wrapped her arms around her, hugged her tightly and told that one day she would shine and show other people that she can live a normal, happy life with a disability.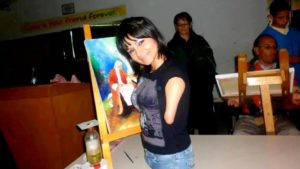 Recovering from the situation was extremely hard for the 15-year-old Zuly. With the love and encouragement of her mother, she was able to raise her confidence. Gradually, zuly tried to focus on her abilities despite her odds. Without legs or arms, this brave girl made incredibly beautiful paintings by just using her mouth.
When zuly was 18, she joined art college and was later invited by a pastor to share her story and give talks on community visits. Zuly started to engage in local church activities and she became more positive towards life. Zuly overcame the trauma of sexual abuse she endured as a teenager and she got some boyfriends too. She hopes to have family life and children.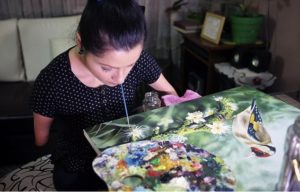 Now Zuly Sanguino, the 25-year-old regularly appears on TV shows, radios,in schools and prisons as a motivational speaker. She encourages and inspires the children who are bullied or having disabilities. Zuly sells her paintings to support herself and her family. She wishes to extend her motivational speeking across the world and start an orphanage.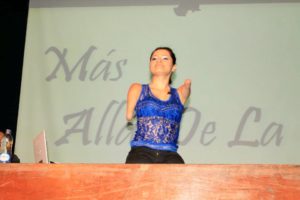 This beautiful girl is not only inspiring the people but also changing their lives with her amazing story and incredible paintings. This brave girl says, we can make anything possible, if we put our mind to it.