When we do something wrong, we quickly ask for forgiveness of sin immediately we realize that it is wrong. Because of human nature, man is not freed yet and he is open to mistakes. Some other time, when we have sinned and want to ask for forgiveness, we think within ourselves, I have made this mistake before but Jesus forgave me, will he forgive me again for the same mistake? There should have been one time in our lives that we must have asked that question or feel that Jesus will not forgive us again for repeating the same sin.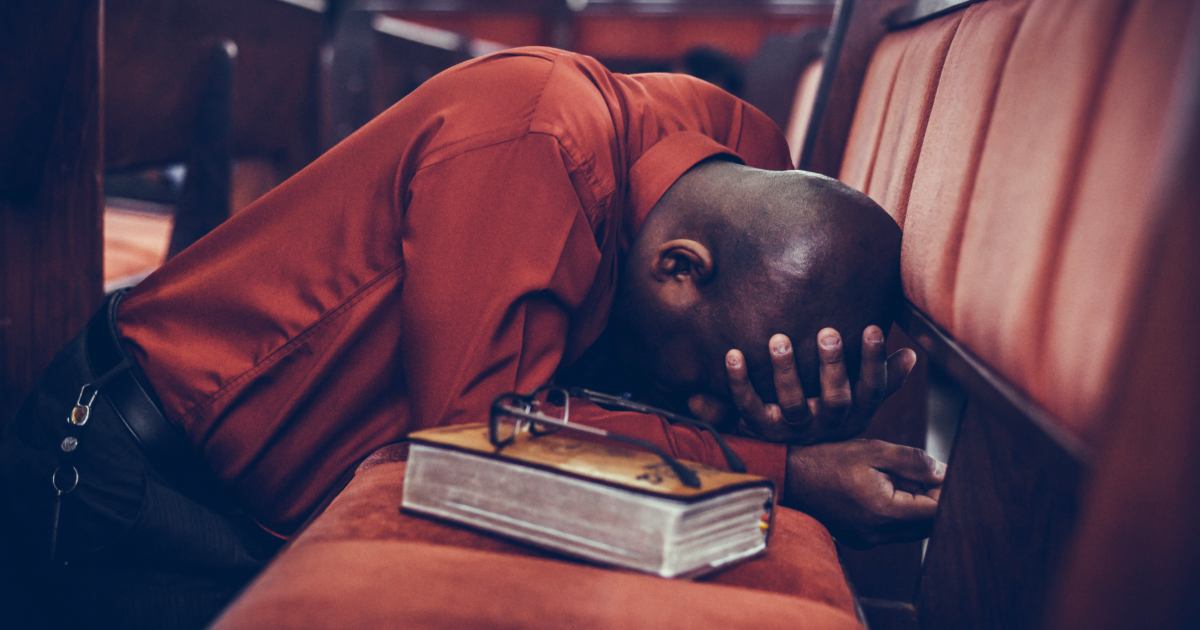 While Jesus was on earth, one of the messages He preached is forgiveness. He taught His disciples how to forgive. Peter was trying to take Jesus by His words (because He had once said they should forgive people seven times. Luke 17:4) using it as an excuse but Jesus answered Him and multiplied the number of times we should forgive. Matthew 18:22 "Jesus saith unto him, I say not unto thee, Until seven times: but, Until seventy times seven." The truth is that there should no number of times assigned to forgiveness because forgiveness is important if we want to leave together in love.
This is for human beings alone – what about Jesus? How many times do we have to sin before He stops forgiving us? It is not a strange question; it is a question that most people ask. Matthew 26:28 provided an answer, "For this is my blood of the new testament, which is shed for many for the remission of sins." The blood of Jesus is what is used to forgive our sins and the blood of Jesus never runs dry, it is forever.
This is an indication that Jesus forgives always and never get tired of doing that – no matter what we have done and if we make the mistake again, He will forgive us. If this is the case, then why does He forgive always?
There might have been a different reason as to why Jesus never stop forgiving but we will focus on the main reasons.
1. Love.
This is the first of all – if not for love, Jesus might have not come to the word to forgive us. Romans 5:8 "But God commendeth his love toward us, in that, while we were yet sinners, Christ died for us." The love of God is what triggers the death of Jesus for us – He came and shed the blood.
How Love impacted the forgiveness of sin that is unlimited is because Love lasts forever. Paul explained the duration of love on earth and when it will fade in 1 Corinthians 13:8 NKJV "Love never fails. But whether there are prophecies, they will fail; whether there are tongues, they will cease; whether there is knowledge, it will vanish away." What this means is that Love never fails, it will never cease to exist. If this love through which we get forgiven doesn't fade away, then Jesus will always forgive us.
2. Jesus is in the position to do that.
We may be wondering what this means. First of all, God gave Jesus the key to everything and also the ability to forgive. Mark 2:5. Taking Jesus to the position of the one who forgives confirms the prophecy about Him that was given in the Old Testament. Psalm 110:1 and 4. It was said to Jesus that He should sit at the right hand of God and also He was made the chief priest.
Jesus the Messiah, after He has ascended to heaven, God made Him sit at His right hand and also assumed the position of the High priest. Hebrews 8:1. To understand this better, it is important to look through what the priest means and what they do in the Bible.
According to the scriptures, the work of a priest is to accept the sacrificial lambs that the people had brought for the atonement of sin and present it to God. There is a need for the blood of a lamb to be presented and after this, the priest declares them free of sin.
It got to a point where the blood of the lamb and the blood of goats couldn't help anymore that God had to send Jesus to use His blood instead of the atonement of sin. Hebrews 10:4 "For it is not possible that the blood of bulls and goats should take away sins." After Jesus had used His blood, He now stands as the mediator between God and man (the role of the priest). No bull is required anymore and Jesus is now the High priest whose blood was shed – He will remain to be the priest forever. Hebrews 7:23-24 NKJV "Also there were many priests because they were prevented by death from continuing.
But He, because He continues forever, has an unchangeable priesthood." Jesus remains the High priest forever and can never be changed – so also, He is in the position of forgiving people and He will always forgive.