A grandma who had spent over two years apart from her granddaughter got the sweetest surprise, which will put a smile on your face too.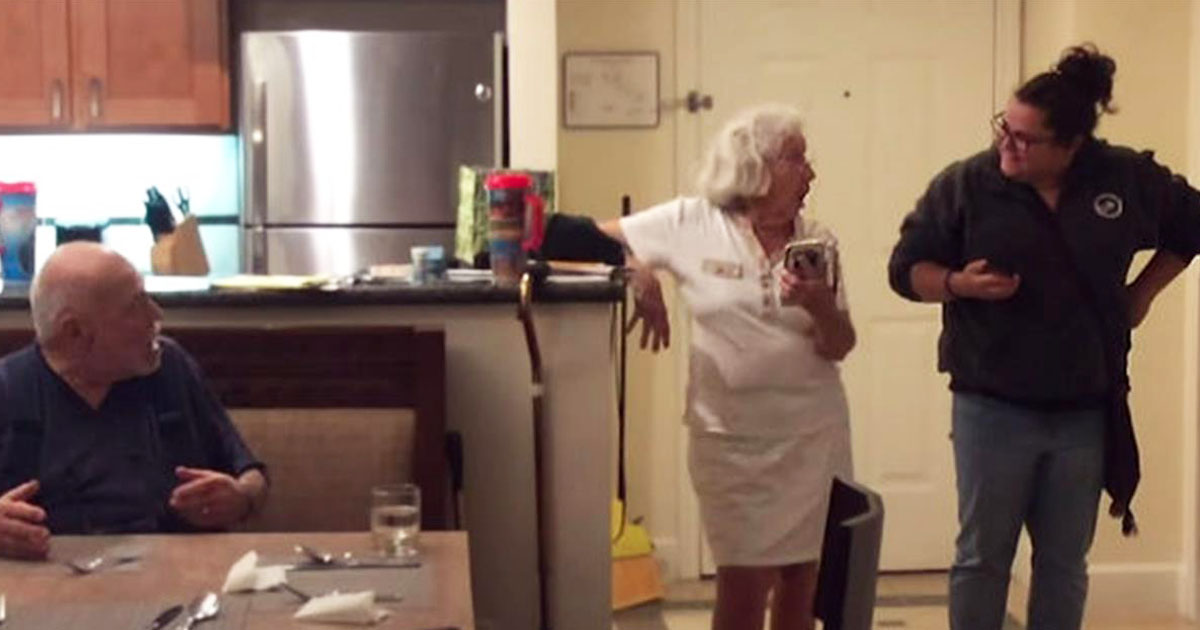 The granddaughter was talking to her grandma on FaceTime, while planning visit her grandparents in time for her grandfather's birthday.
As her grandmother asks her how she was, she tells her she wants to go find the bathroom.
"Is there a bathroom in here?" says while opening her grandparents' front door.
"Are you there?" says her grandma while the granddaughter is standing right beside her.
"Give her some privacy," says grandpa, as they both think she actually wanted to use the bathroom.
When it finally dawns on them that she is actually at their home, the grandma shouts for joy.
As the grandma and granddaughter hug each other, grandpa who is sitting at the table exaggerates his happiness by saying he is having a heart attack!
The grandparents are in tears seeing their granddaughter at their home. It was the best surprise for them.
While she is wishing her grandpa a happy birthday, he tells her that she is the best birthday present he has ever had.
"Oh no, she's everybody's present," explain the grandmother. "Nothing will ever top this."
What a wonderful surprise the granddaughter gave her grandparents, there is nothing better than spending time with your loved ones.