An elderly grandmother promised her family that she would send them a sign once she got to heaven, a  few weeks before her passing away at the age of 97. They wanted her message to specifically involve a cardinal in it.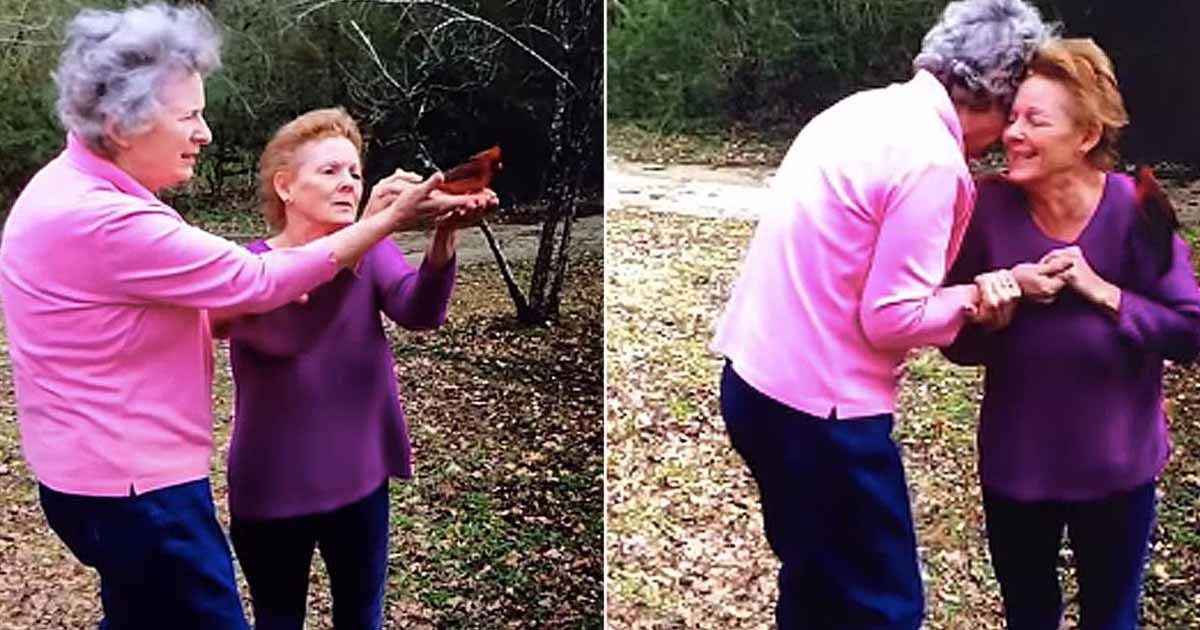 It appears that Grandma Dorothy Booth did keep her promise, as just one day after the memorial service her granddaughter in law, daughter Angela wrote on Facebook saying, "They heard something at the kitchen window and my father-in-law Brian went out to check. A cardinal was there and he was able to bring it inside. For 10 min they held and pet it, then they decided to go outside to release it."
Watch this clip to see the heart-touching moment when the family walks outside to release the bird. It's truly a miraculous moment and you can feel the love of God surrounding this family in their time of grieving.