Age holds no boundaries, and for Barbara Morris, a spirited 90-year-old great-grandmother from the UK, this statement rings truer than ever. Brimming with courage and an adventurous soul, Barbara had an extraordinary desire for her milestone birthday: to take one final exhilarating ride on a motorcycle, specifically aboard a Harley Davidson.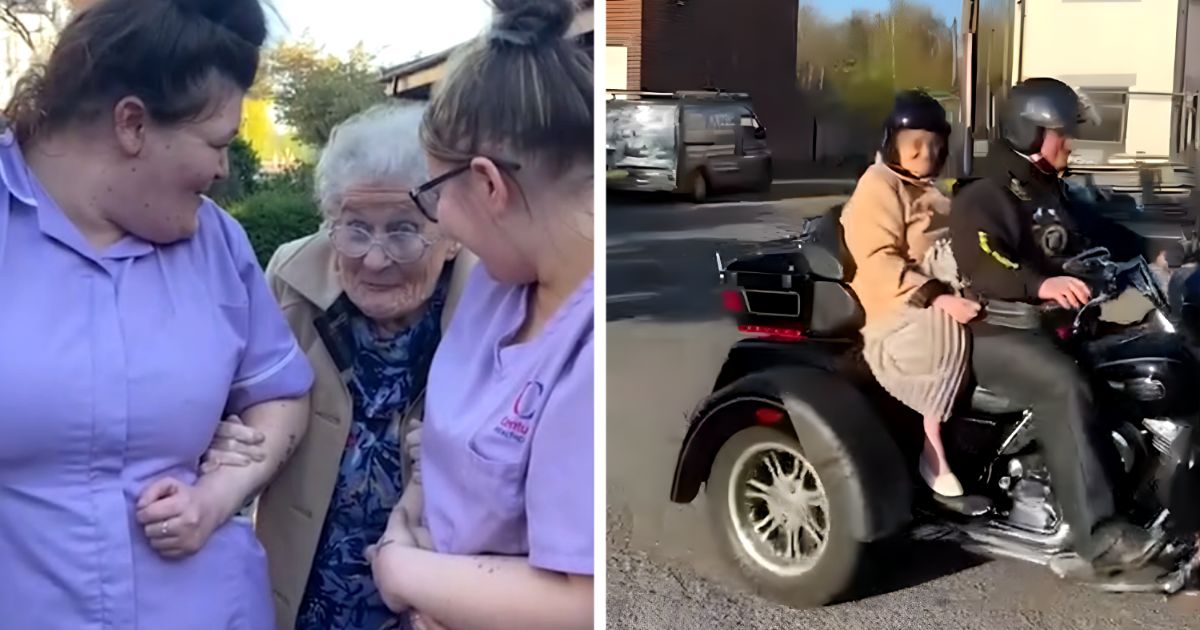 A few years ago, Barbara casually mentioned her desire to her family, hoping that if she reached her 90th birthday, she could get back in the saddle. Little did she know that her family would remember this special wish and work with the local biker group, Widows Sons, to make it come true.
Upon seeing the motorcycle, Barbara was initially speechless. "She thought it was just a nice bike to look at, and when we actually told her she was going on, she was a bit speechless," said her granddaughter Kirsty Harvey. But once she realized what was happening, the excitement was palpable. Barbara, dressed in her finest and with her hair and makeup done by the staff at Ambleside Bank Residential Home, eagerly climbed onto the bike, ready for her dream ride.
Joined by 13 other riders, Barbara took a spin around town, later describing the experience as life-changing. "I just felt the years melt away," she said. "It was just an incredible experience to feel the wind blowing in my face again." The ride left her feeling like she was "21 again."
Barbara's love for motorcycles began in her youth when she got her first bike, a Royal Enfield 350, at the age of 19. She used it to get around while in college, eventually passing on her passion for riding to her three sons, who developed a keen interest in motorbike racing and groups.
The heartwarming event serves as a reminder that age should never limit our desires and dreams.