Tim Bongiovanni, Tom Baskett, Esther Lin, Koo Chung, Ronald Hong, and The Highrock Virtual Choir sang a beautiful rendition of Andrew Peterson's 'Is He Worthy?'.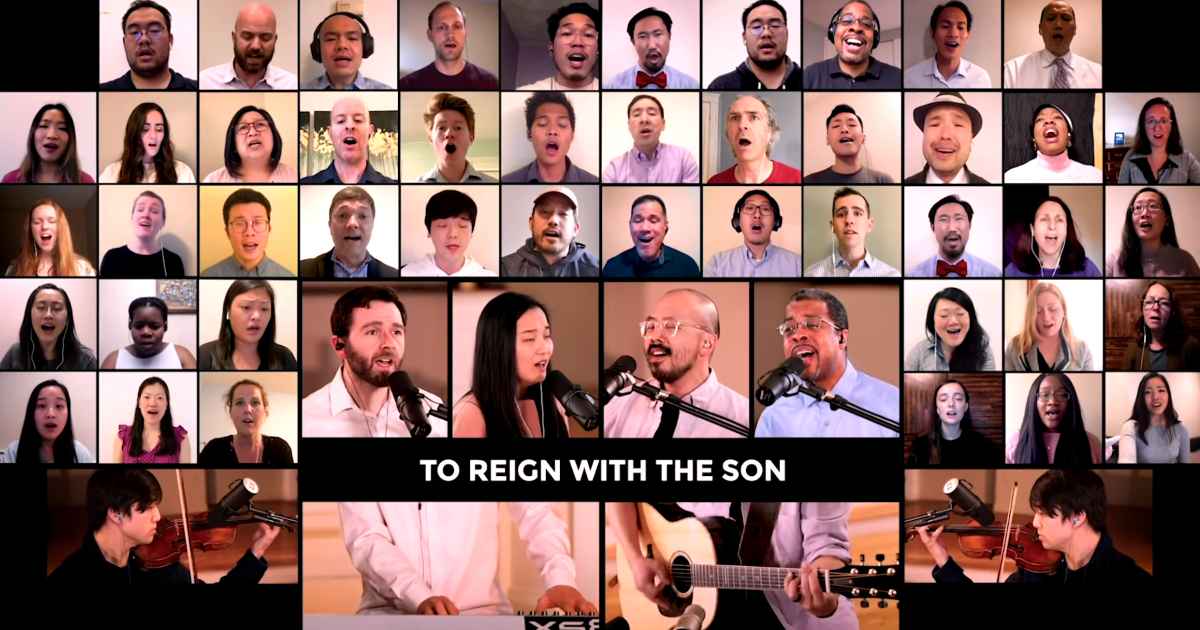 The contrast between the world's brokenness and God's holiness is the background of 'Is He Worthy?'.
Do you feel the world is broken? (We do)
Do you feel the shadows deepen? (We do)
But do you know that all the dark won't stop the light from getting through? (We do)
Do you wish that you could see it all made new? (We do)
The song was originally sung by Chris Tomlin at his local church, and written by Andrew Peterson and Ben Shive. Shares Chris "The first time I heard the song I knew it was a game changer for the church. It is so special when you hear the people singing together."
Is all creation groaning? (It is)
Is a new creation coming? (It is)
Is the glory of the Lord to be the light within our midst? (It is)
Is it good that we remind ourselves of this? (It is)
The song is perfect for these times where people are so pressed because of the coronavirus that they are questioning the existence of God.
Is anyone worthy? Is anyone whole?
Is anyone able to break the seal and open the scroll?
The Lion of Judah who conquered the grave
He is David's root and the Lamb who died to ransom the slave
This song is always uplifting as the words tell us that it is only Jesus who is worthy of all honor and blessings.
Is He worthy? Is He worthy
Of all blessing and honor and glory?
Is He worthy of this?
He is
In this age of social distancing and virtual choirs, the singers and the Highrock Virtual choir have done a beautiful rendition of this song and have encouraged the body of Christ to look unto Jesus Christ, the author and perfector of our faith.