A heartwrenching video of Ukrainian pastors and saints from Kiev singing Bethel Worship's 'Goodness Of God' is moving people's hearts everywhere.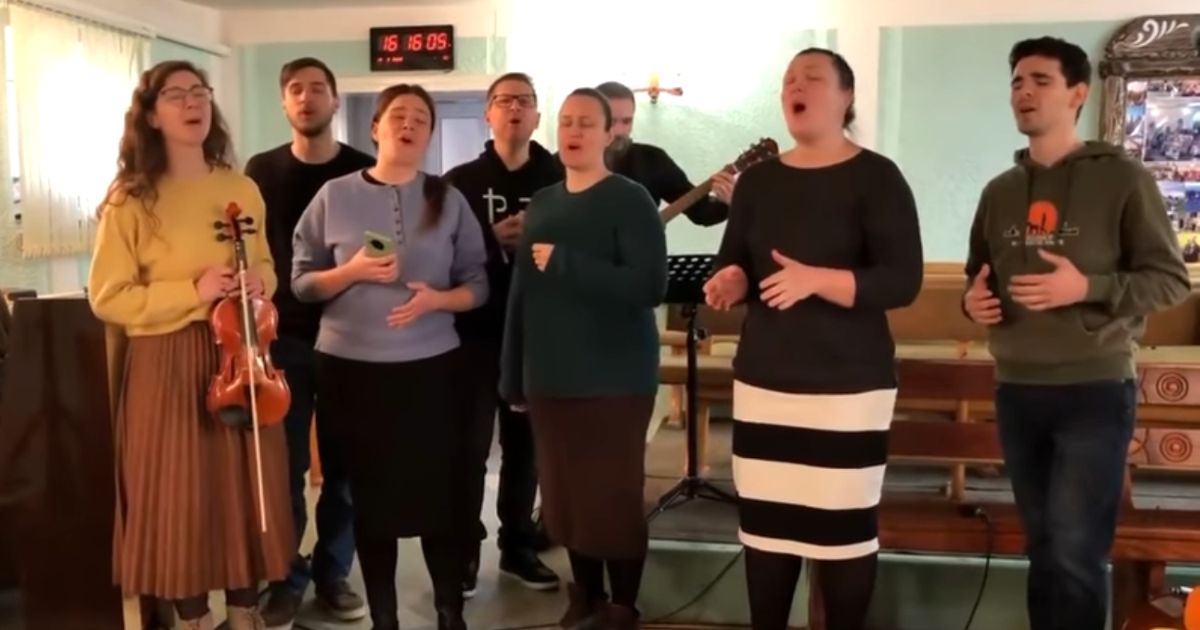 The ongoing Russian invasion of Ukraine has been forcing people to flee from their homes to neighboring countries. Videos and pictures of atrocities committed by Russian soldiers are flooding the internet and show the horror of war.
I love Your voice, You have led me through the fire
In the darkest night, You are close like no other
I've known You as a Father, I've known You as a Friend
I have lived in the goodness of God
Recently these people of God had to evacuate their homes due to the invasion of Ukraine and now a video of them worshipping God during this most horrible time shows how much they believe in the power of God.
All my life You have been faithful
All my life You have been so, so good
With every breath that I am able
I will sing of the goodness of God.
Ukraine may still be in the middle of a war with Russia, but its people have been growing leaps and bounds spiritually.
It's no secret that God has been moving in this tiny nation for years, as young people aren't just spreading the gospel in Ukraine, now but going as missionaries throughout the world.
Throughout Scripture, God has reassured us that He will never leave us nor forsake us, especially in our darkest moments.
"And behold, I am always with you, to the end of the age" (Matthew 28:20).