After 30 people died in two mass shootings within a span of a few hours, another imminent attack was stopped in the nick of time by a quick thinking grandmother.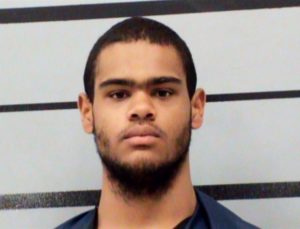 William Patrick Williams, 19, from Lubbock, Texas was arrested by the FBI and ATF, for contemplating a mass shooting, said the US Attorney's Office of the Northern District of Texas. He had bought ammunition, and even rented a hotel room to hatch the plan to kill people when his grandmother told him to see a doctor at a nearby hospital after she got a whiff his plans.
Williams told his grandmom on July 13, that he bought an AK-47 rifle, and was going to "shoot up" a hotel and "then commit suicide by cop." The alert grandmother helped him get treatment before he was arrested.
Authorities praised his grandmother, and credited her with saving the lives of many. "This was a tragedy averted," said US Attorney Nealy Cox. "I want to praise the defendant's grandmother, who saved lives by interrupting this plot, as well as the Lubbock police officers and federal agents who investigated his unlawful acquisition of a deadly weapon."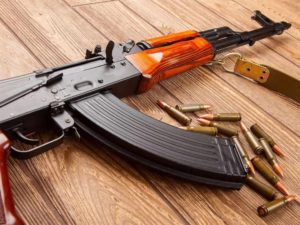 The authorities arrested Williams after his hospitalization and them the permission to search his hotel room, where investigators found an AK-47 rifle, 17 magazines loaded with ammunition and multiple knives, according to the release.
He said he had laid the weapons on a bed so that law enforcement could easily find them. They also recovered a black trench coat, black tactical pants, a black T-shirt that read "Let 'Em Come." The ATF retrieved a firearms transaction form where Williams wrote down an incorrect address, for which he has been charged for making false statements to a firearms dealer. He could be put behind bars for up to five years in federal prison.
"The FBI worked closely with our partners at the ATF and Lubbock Police Department to prevent the defendant from potentially committing a violent act," said Matthew DeSarno, special agent in charge of the FBI's Dallas field office. He added, "This case is a perfect example of law enforcement agencies coming together to find a solution that protected the public from harm."
We are so glad that this grandmother was able to stop Williams from committing a gross act of violence which would have taken many innocent people's lives, she should surely get an award for it.