A car crash has ended in a positive way for a man who earlier couldn't open his mouth to smile but now can't stop smiling.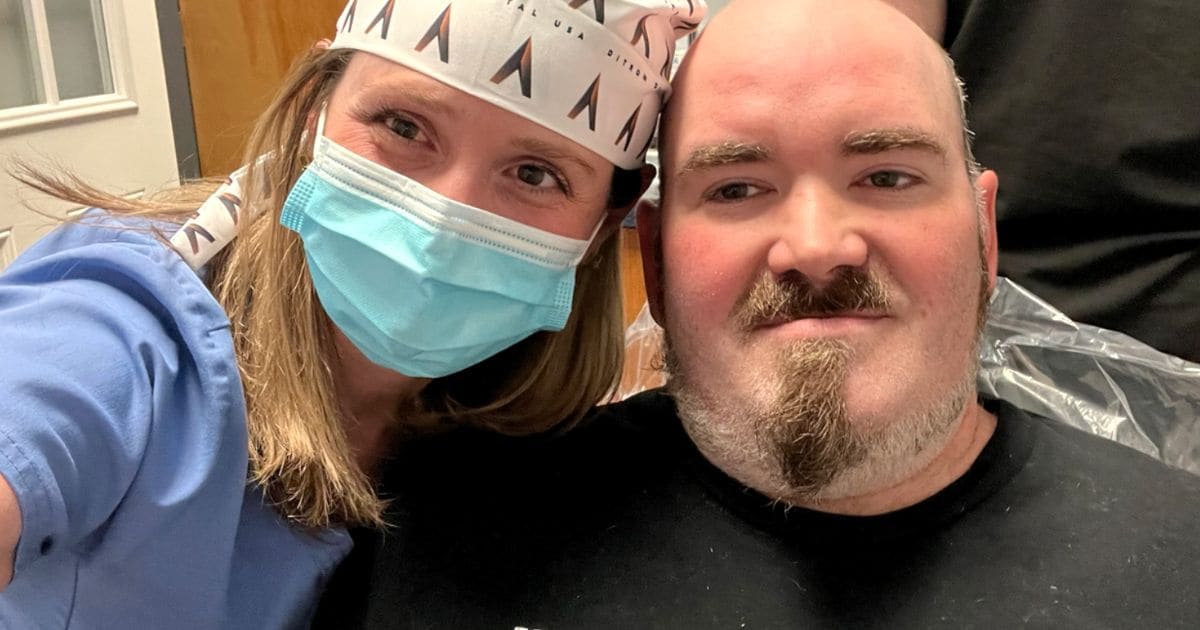 The life-transforming event happened in early Feb on the Tacony-Palmira bridge when Greg collided with Cecilly Rudalavage from Ambler, Pennsylvania.
Greg was very sorry about the crash and was apologizing to Cecilly when she noticed something unusual about him. He hardly had any teeth in his mouth.
The experienced sales representative at Ditron Dental Implants asked him about it. Expressing his pain about not having many teeth in his mouth, Greg said, "The looks I get without my teeth… and with my ex, we went to a wedding, and she told me not to open my mouth and it brought me to tears."
Using Cecilly's connection in the dental industry, she went out of the way to show kindness to the helpless man who had just crashed into her car by giving him the gift of a perfect smile. Something that he lived without his whole life and was often embarrassed and humiliated because of it.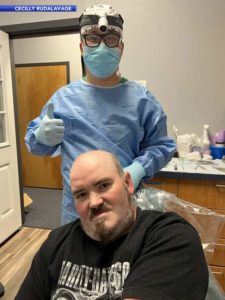 Cecilly got in touch with the implant surgeon at Fairless Hills, Dr. Simon Oh who with the help of the latest technology, and a 3D printed model of Greg's skull, got to know that there wasn't any bone in Greg's upper jaw which was a deterrent to Greg wearing dentures.
All hands were on deck to get Greg the smile he always wanted, Dr. Oh and his team, anesthesiologist Dr. Omar Shariff and lab technician German Lee, all rendering their services and time absolutely free of charge to help Greg get his permanent set of implants.
Cecilly recalls the hard work and willingness of everyone to take part in this life-changing endeavor. "If it wasn't for everybody willing to work late and work at no cost then this wouldn't have happened for Greg," Cecilly said. "It's kind of amazing that everything came together like this and I'm so proud of being a part of something this big."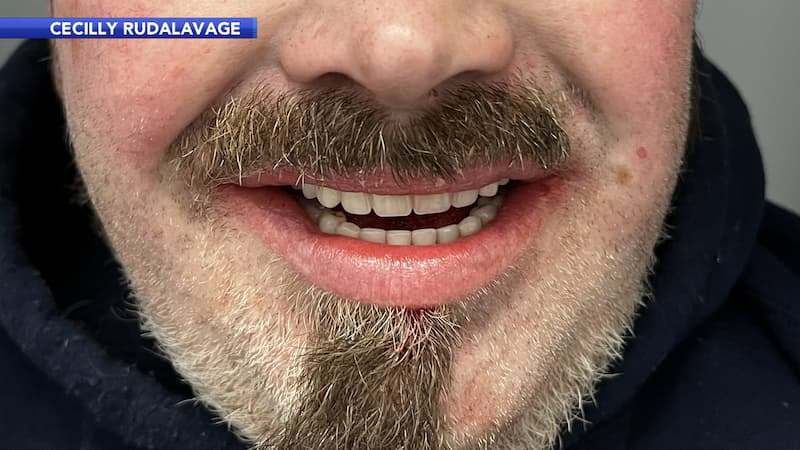 Dr. Oh said that it was personally gratifying for him to be a part of helping someone who was in need, he said, "It's just really gratifying to not only have the skills to pull this off for somebody in need, but also work with such an awesome team that is so easily convinced to give back," Dr. Oh said.
Ditron Dental USA also spoke out about how everyone rallied around to make Cecilly's dream a reality. "We are thrilled to be part of this life-transforming event and are extremely proud of Ms. Rudalavage and Dr. Simon Oh. Their selfless acts of kindness and giving represent what Ditron Dental is all about," the company said.
Needless to say, Greg is having the time of his life, smiling much more than usual and just enjoying life with a heart full of gratitude towards Cecilly and all those who came into his life to make a huge difference.