An ad by Hafod Hardware was being dubbed as the "best Christmas ad of the year 2019" given its budget and quality.
This store in Rhayader, Wales, stars two-year-old Arthur Jones and his dad, Tom Jones, who is the owner and helps run the hardware store with his parents.
Tom and his filmmaker friend, Josh Holdaway, shot the video in one day for less than £100 to create the viral ad. As soon as the ad was released, it was inundated with praise for its quality and creativity in comparison to it shoe-string budget.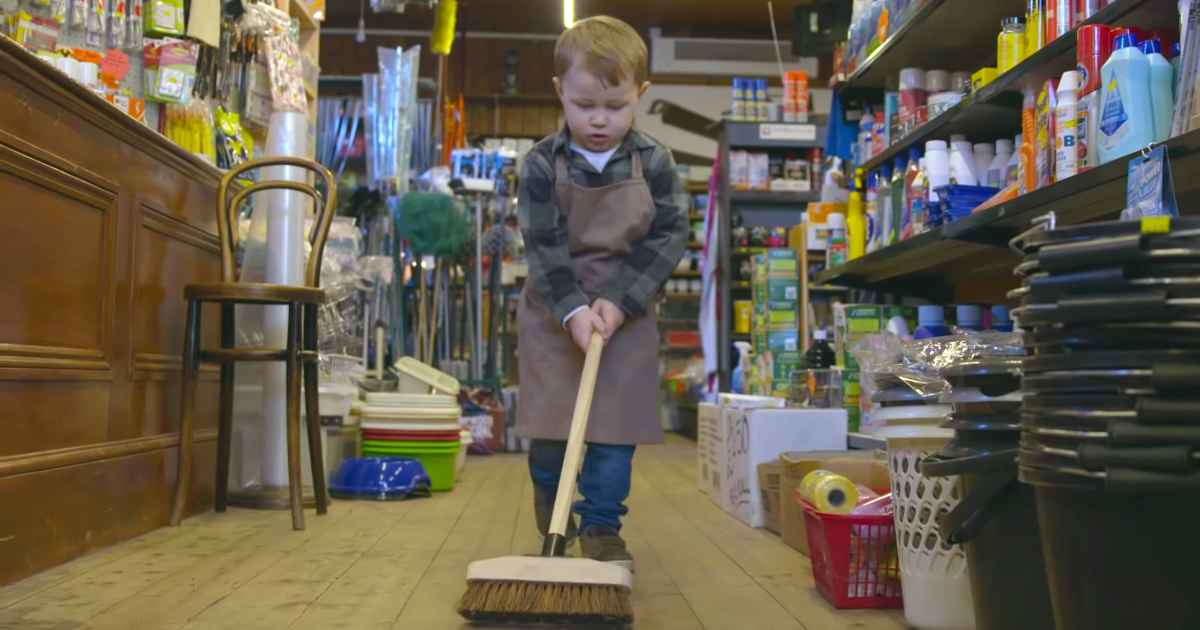 The ad shows little Arthur managing the hardware shop of his father, Tom Jones, where it shows him going about the entire day's duties as the shop "owner."
He awakes and gets ready for the day and enjoys breakfast before leaving for the shop. He then puts the "open" sign on the sidewalk and sweeps the floors. The tot repairs tools and wraps up a customer's purchase in holiday-themed paper and gives a shopper a "thumbs up," after he finishes his gift wrapping.
As the day progresses, Arthur is seen crunching numbers on a calculator while his coloring book is shown by the camera and the video ends with Arthur carrying a moderately-sized Christmas tree back home as the words "Be a kid this Christmas" appear at the bottom of the screen.
The store has been making holiday ads for the last seven years, but this one has caught the public eye and is drawing praise from all corners of social media.
"Absolutely beautiful! Brought a tear to my eye, [and a] smile to my face. Best Christmas ad of the year," wrote one Twitter user. Another person echoed the sentiment, writing, "This must be my favorite advert in some time. It beautifully captures something adverts tend to miss. It touches home to those who appreciate family, hard work, being a kid and Christmas."
Jones said the video features four generations of his family and was shot in a single day, with help from a filmmaker friend of his. He said he spent $131 for permission to use a cover of the 1984 Alphaville smash, "Forever Young."
While talking about his son's performance, he said "He was so good," Jones said. "They say never work with animals or children but he was a joy — I'm bursting with pride."
"People have come to the shop to say how much they love it," Jones added. "It's really, really nice."