A kind volunteer at the Tokyo Olympics helped set Jamaican hurdler Hansle Parchment back on the right track after he ended up on the wrong venue.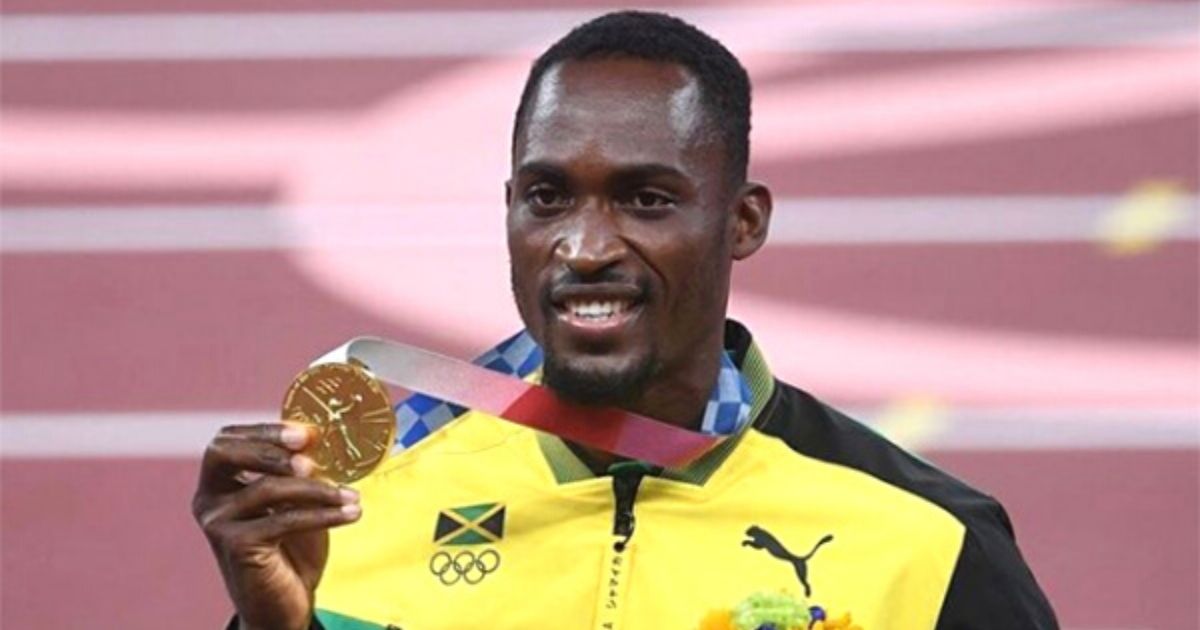 Parchment had got on the wrong bus and ended up at an aquatic venue instead of the athletics one where he had to compete for the 110m hurdles final.
And then he saw Tiana, "I saw this volunteer and I had to beg, 'cause of course she is not allowed to do much, and she actually gave me some money to take one of the taxis. And that's how I was able to get to the warm-up in time and had enough time to compete," Parchment said.
Parchment spoke about the incident on a video shared on social media where he thanked her, and showed her the gold medal, gave her a Jamaican Olympic shirt, and paid her back the money she had lent him.
The incident caught the eye of Jamaica's minister for tourism, who intends to host her on a trip to the Caribbean island. "No matter where in the world she is, we want to reciprocate the kindness shown to one of our own," Jamaica's minister for tourism, Edmund Bartlett said.
This was such a beautiful act of kindness by Tiana for an athlete who went on to win the gold medal due to her timely act. If she did not help Parchment then we don't know what would have happened.