Military reunion videos are known to make our days so much brighter. There's nothing more precious than a mother and son reunion. U.S. Army sergeant Adam Mazzeo, based in Riverside, California, surprised his mom in New York when he turned up at her workplace.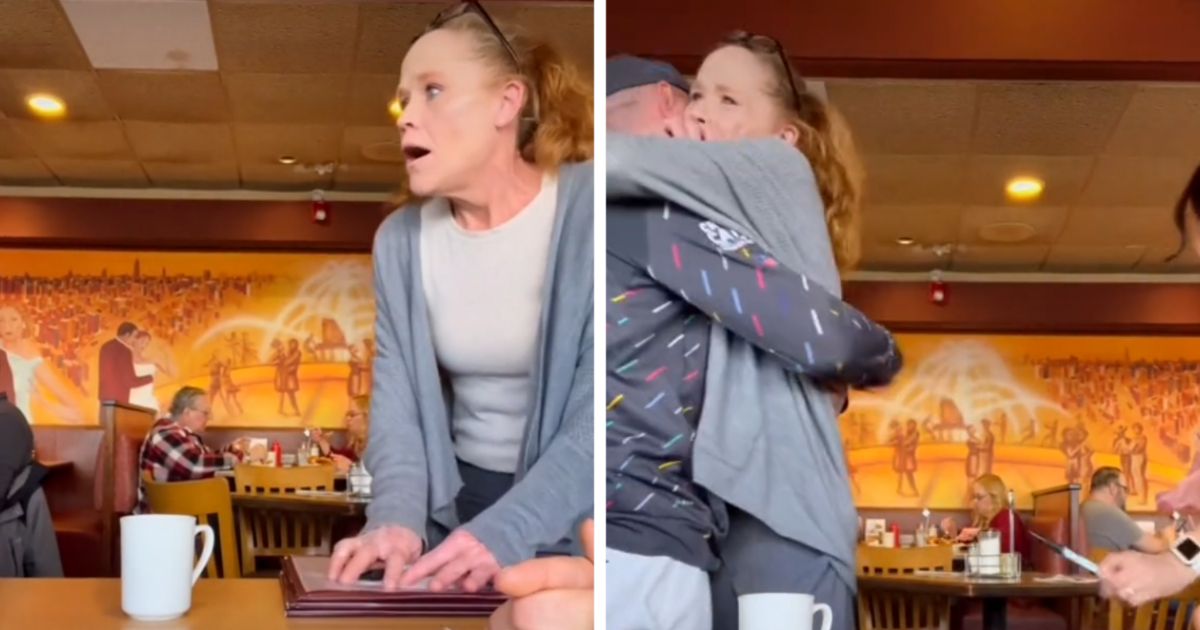 The video shows Helen walking past her son not realizing that he had returned back from duty. The son can be seen laughing with a friend as she walks past him busy with her work.
Next, she returns to his table to take orders and still doesn't spot her son sitting right next to her.
Helen then turns to look at the guest's face properly and screams in delight when she realizes it is her son. The mother and son have an emotional reunion at the restaurant and he gives her a pink hoodie so she can think of him after he leaves.
After spending 8 months away from home, it was a special reunion for Sgt. Adam Mazzeo and Helen. Hope these two spend a lot of time together before he joins back duty.