With the pandemic causing a ban on meeting relatives and enforcing social distancing, one grandmother went out of the way to find a fun way to greet her grandkids.
Maureen Sweeney wore a colorful unicorn costume to meet grandkids Rylan and Lincoln in New Jersey, the video was captured by Hugh Dillon, her son, on May 24th, and shows Sweeney trotting down the street as her grandkids run-up to her excitedly.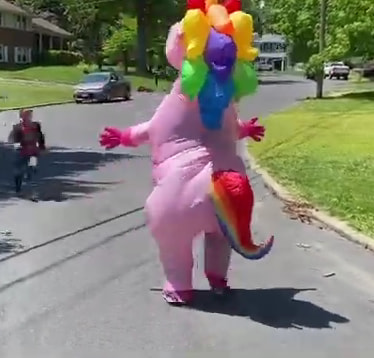 The grandma lives a few blocks away from the grandchildren, but met them now since the lockdown began on March 17, due to COVID-19.
The video has been viewed over 2,000 times on Instagram and many users expressed how they were touched by the colorful reunion.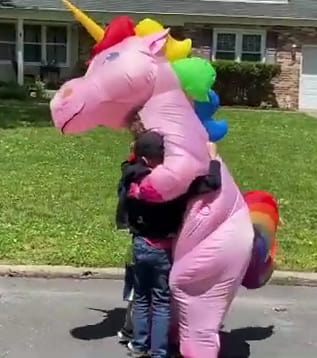 "Grandmom will always find a way to get things done," wrote one Instagram user.
"Thanks you so much for sharing this beautiful moment," wrote another. "Cried tears of joy."