Students in Dayton Consolidated School in Maine have been learning sign language to welcome a deaf kindergartner.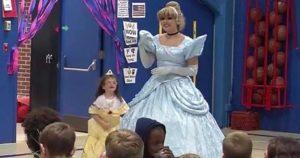 Morey Belanger, a 6-year-old kindergartener, is the first deaf student to study at this school.
So to welcome her, the entire school has started to learn some American sign language.
The school has put up sign language posters on the walls of hallways, and students have learned more than 20 sign words including colors, letters and words.
"Morey — without even knowing it — has taught us so much," said school Principal Kimberly Sampietro, she adds, "She has brought a culture to our building that we didn't have before."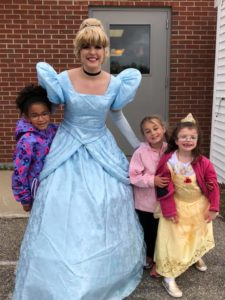 The school has even gone ahead and installed a hearing assistive system and implemented extra teacher training to incorporate sign language into every classroom, including core subjects, music and computer class.
Principal Sampietro said that even teachers in their free time are watching sign language videos and reading books on special education in preparation for Morey.
In recognition of the students' hard work, the school invited a princess who knows sign language to come to the school and meet them.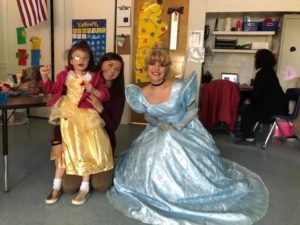 Sampietro says that Morey too has been helping the students learn alphabets, and adds that the students have accepted her as part of them and look up to her, want her around, and  want to partner with her.
Our community has embraced American Sign Language- many staff and students learning additional sign on their own. As a thank you and as a way of reminding our students that ASL goes beyond our walls, Cinderella paid a visit and sang us a song while using ASL. Thank you to Rent a Princess for donating your services!

Posted by Dayton Consolidated School on Wednesday, May 29, 2019
Morey's mother, Shannon Belanger, says the support they have received from the school has blown them away. She adds that the school has made Morey feel welcome and that all the kids are feeling excited learning sign language which they think is fun.
"We wanted to show our students that this isn't something they can only speak with Morey," said Principal Sampietro, who says that students in their rural Maine school have not met people with hearing impairment before. "We wanted to show them that signing happens in all kinds of settings."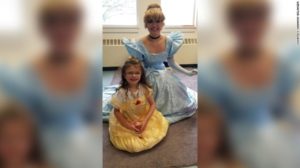 Morey likes art and performing, and so when Cinderella came to sing to the entire elementary, she was center stage helping with the singing and the signing too.