New York Police Officers will serve as pallbearers to give an honorable burial to an abandoned baby dubbed Monica. The five month old dead preemie baby found with only her bloody rags on it was finally laid to rest.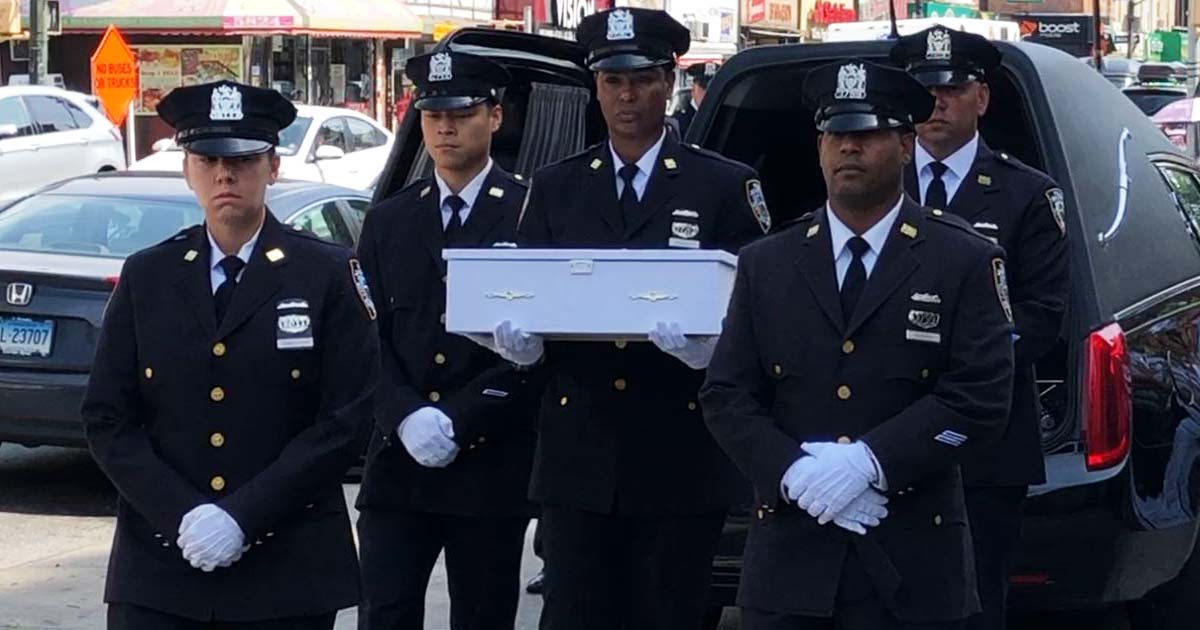 The New York City Police Department along with pro-life groups, The Life Center if New York, and the Redemptorist Community of Our Lady of Perpetual Help Catholic Basilica of Brooklyn and cemetery staff of Staten Island got together to ensure the dead baby was given a proper funeral.
The police found a bag under a tree which contained the dead fetus and the bloody clothes. The police have assumed that the mother must have miscarried and decided to abandon the body instead of telling anyone, they have not been able to identify the baby's parents.
The Life Center of New York named it Monica after the mother of Saint Augustine, apparently the saint's mother told her family "you will remember me at the Lord's altar, wherever you be."
"We decided to give her that name," organizer Fred Trabulsi said. "Baby Monica, like all of us, deserves dignity and respect in living and dying." They have offered to hold the funeral at the Basilica of Our Lady of Perpetual Help so she could be honored. Tabulsi said, "We're not judging the mom," Fred explained. "But we want to show that the culture of life exists around the culture of death that we have in our state and in our country."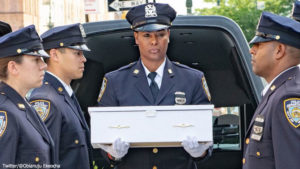 Six police officers acted as pallbearers carrying her tiny casket as a bagpipe played 'Amazing Grace', to the place where she would be laid to rest. She was buried in the Guardian Angel section of Resurrection Cemetery in Staten Island, which is a section for abandoned babies.
We are moved by the compassion and outpouring of support showed by the community for Baby Monica, our police officers have once again shown why they are the finest.
WATCH: Baby Monica Laid To Rest With NYPD Officers As Pallbearers