The first dance at a wedding is the most significant part for a new bride and groom as it is a rite of passage for most newlyweds.
Tifton, Georgia resident, 29-year-old, Chance Veazey, married his longtime girlfriend Molly in January this year. The wheelchair bound groom was adamant he would take to the dance floor to have the first dance with her.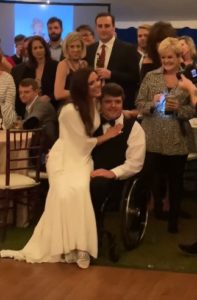 In October 28, 2009, two days after Chance had earned a starting spot on the University of Georgia's baseball team, he was hit by a car on the way back to his dorm room which left him paralyzed from the waist down. it saw the end of Chance's sports career and also meant he could not walk again.
Maria Cottle, his aunt, said Molly stayed by his side during the tough situation. The two broke-up for some time, but love brought them back together six years later to continue their romance.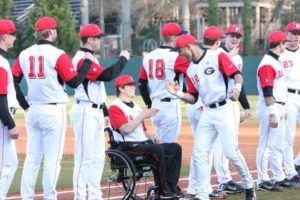 While planning for their wedding, Chance was reminded of a video he had seen of another man in a wheelchair who danced with his bride thanks to people who'd strapped his legs to theirs, and now he wanted to do the same for Molly.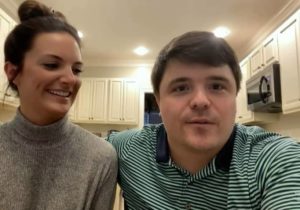 So with the help of his own best friends, they were able to have their first dance to Céline Dion's "Because You Loved Me."
This was achieved after two men stood on the right and left of Chance to keep him steady. Molly wrapped her arms around his neck and rested her head on his shoulder. The first dance was so emotional that wedding guests can be seen wiping away their tears. Molly said the experience was "magical" for her. "It was the best moment of my life," Chance added. "It gave me a sense of pride and fulfillment that I didn't think was possible."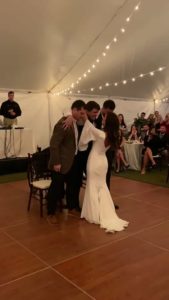 Don't the lovebirds dancing together in the video look so adorably in love, and those incredible friends are re-defining the meaning of friendship with their act of kindness towards Chance and Molly.