A 96-year-old woman who hasn't flown in fifteen years was comforted and calmed by her co-passenger, a young man who held her hand throughout the flight and was there for her.
An account written by an eye witness in the flight Megan Ashley, has given insight into what happened. She wrote, "On my flight from San Diego to Nashville today, sitting in the row next to me was a 96 year old woman who hasn't flown in 15 years.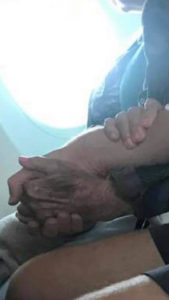 She was traveling to Kansas City to see her family and spend her birthday there, but she was very scared of flying. She held the man's hand during takeoff and hugged him during flight turbulence.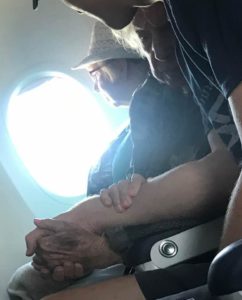 The gentleman took her hand, and let her hold onto him, calmed her down by talking to her and told her all that was going on. He was there for her throughout the flight and helped her stand up to go to the restroom and watched as she carefully went down the plane aisle. He was her flight angel.
The man even held her bag, helped her get off the plane and into the wheelchair. Later when there was a confusion about her where her daughter went, he stayed with her till she was reunited with her.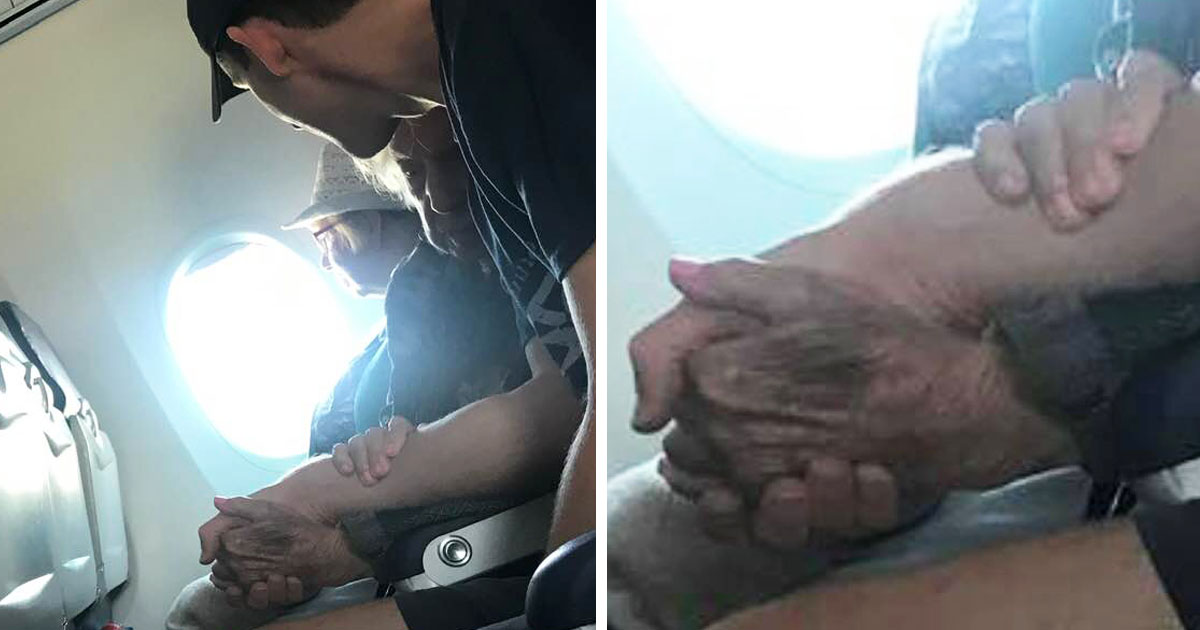 Ashley said she became emotional and was sobbing for this wonderful human being and appreciated him so much she gave him her own flight pretzels. She says, "Hats off to you sir, for your kind heart and your compassion toward someone whom you've never met. I have never been so touched on a flight before. This truly made my week."
This story of kindness has touched our hearts so much and we praise God for this kind human being who went out of his way to make the elderly woman comfortable during the flight.