A doctor who had dedicated his entire life to caring for the lives of his patients was now a cancer patient himself and with just one year left to live, he experienced an outpouring of human kindness that has touched him deeply.
Dr. Brian Lane is a well know oncologist who has often gone above and beyond to take care of his patients, he knows first hand about cancer and how it plays havoc on people's lives.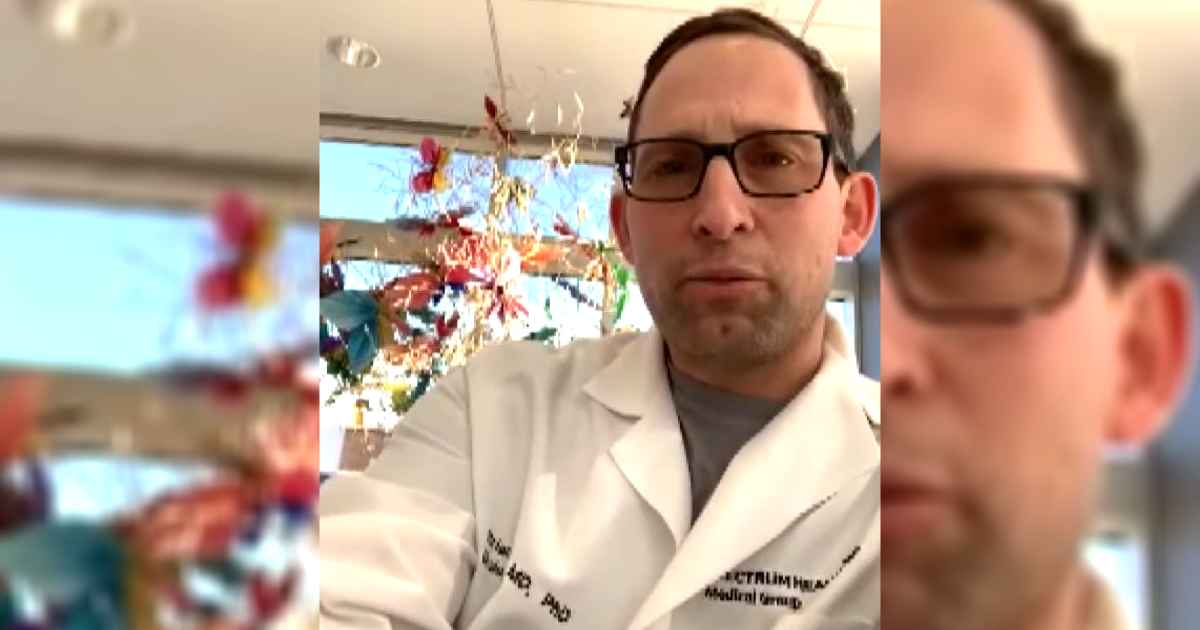 But Dr. Lane never expected that he himself would be a cancer patient one day, at the age of 44, he was diagnosed in 2018 and treatment put him in remission, but later in 2021, he received news that the cancer was back, and it was terminal. "I went for a routine scan in early January, and it showed that my cancer had come back. It was in my chest cavity and likely in my bones."
Immediately he knew he had about a year left to live and instead of becoming depressed and bitter, he began planning how to spend his last moments on earth. As a huge sports fan, he always wanted to go to the Super Bowl but because of his busy schedule, he could not earlier but as he realized that this year would be his last chance he planned to attend.
He heard the NFL was sending doctors who had COVID vaccinations to the Super Bowl, so he decided to get to the game. He sent a letter to Spectrum Health who helped him in this, he had to send in the proper documentation reflecting his vaccinations, and soon he was on the way to the airport!
Dr. Lane said, "It's nice to see that there can be a silver lining in the middle of this darkness. This is a dream come true and has given me a ray of hope in the middle of this tough journey." Others jumped in to help his dream come true, one woman had heard about his story and gave him a plane ticket, while others set up a GoFundMe page to cover the cost of treatment and medical bills, raising over $20,000.
The NFL and Tampa Bay Buccaneers also gifted him an additional ticket so that a co-worker could go with him in case he didn't feel well during the game. What a beautiful way to help this simple wish of a frontline worker who spent his entire life in the service of cancer patients come true.