This A-list synchronized skating team wowed people from all walks of life as they glided effortlessly and seamlessly to Gwen Stefani's cover of 'Walking In A Winter Winterland.'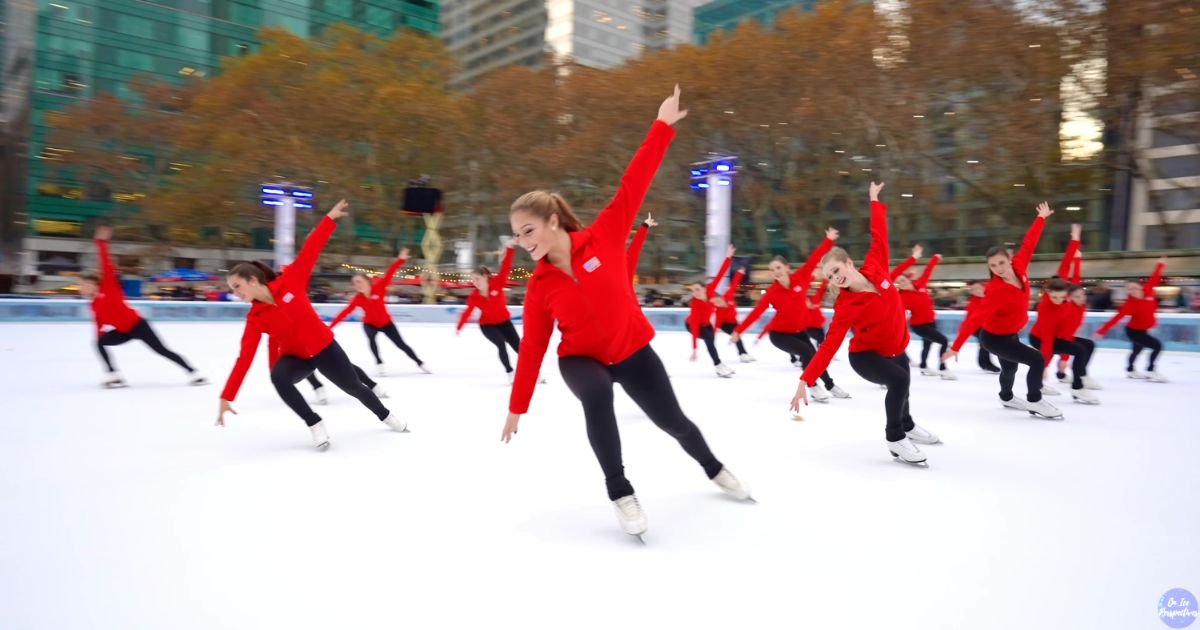 The Haydenettes is a senior-level synchronized skating team from Massachusetts, U.S.A. Haydensynchro.com stated that they have already won 28 U.S. national titles and five world bronze medals, making them one of the most successful skating teams in the country.
Just imagine watching these excellent skaters perform in front of you. The people at the park were given a front-seat view of their rehearsal for their holiday showcase routine for the 2021 Tree Lighting Ceremony at Bank of America Winter Village in Bryant Park, New York City.
They glided effortlessly on ice like swans gliding smoothly on calm waters. Their movements and footwork were on point. The team moved swiftly and yet, with grace and smiles on their faces. For sure, their audience was mesmerized by their amazing stunts! It seemed that they were already performing at the Olympics, even though this was just a rehearsal. The Haydenettes made skating look so fun and uncomplicated.
Their online followers could not help but admire these impressive skaters. "These skaters are fantastic! I can't help but wonder how long it must have taken to create. Fantastic balance," someone wrote.
Another woman commented, "Beautiful! They are so good and make it look so easy, which it isn't."
"I seriously CAN'T stop watching this, lol," a fan expressed her admiration.
Their video was uploaded recently, and it already has more than 49K views on YouTube. Online followers were also given a front-seat view of their incredible routines.
Watching their performance brings warmth and extra cheer this season. May this Christmas season be filled with love, hope, and joy for everyone, because of Christ alone.