A pair of siblings deliver a moving a cappella rendition of 'He Will Hold Me Fast' in a chapel.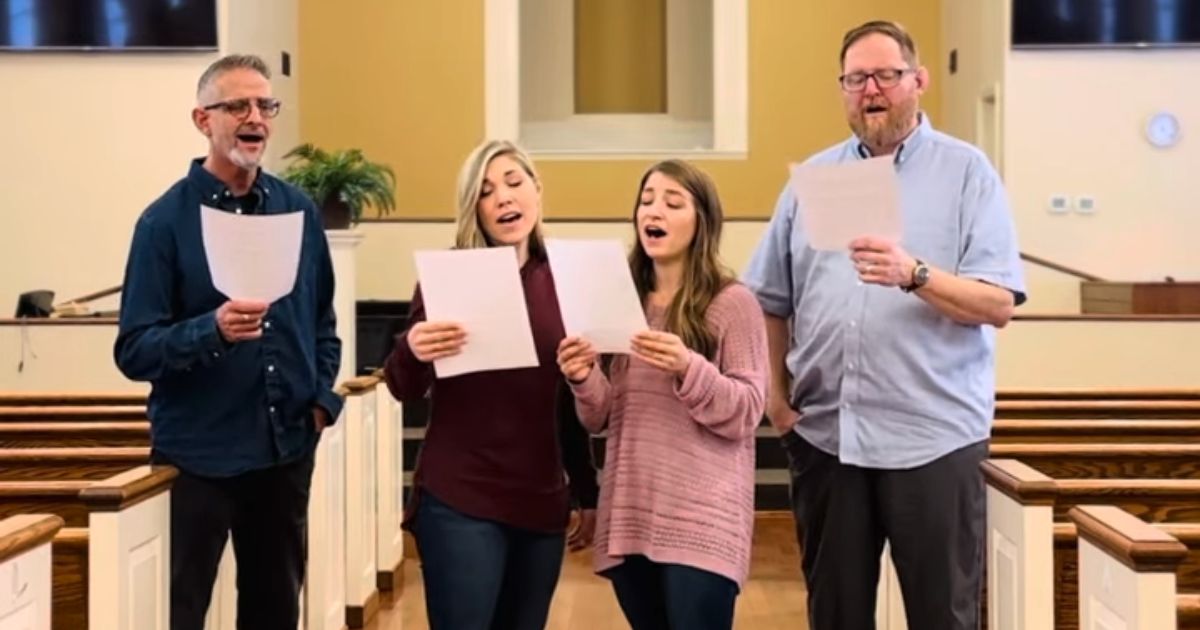 'He Will Hold Me Fast', originally by Keith and Kristyn Getty and arranged by Warren Guyer, was performed by the group known as Brothers and Sisters. This performance was part of their "Chapel Sessions," a series focusing on singing beloved songs with minimal rehearsal in acoustically rich settings.
The hymn 'He Will Hold Me Fast' reminds us of the steadfast love of God in our lives, particularly during moments when our own faith feels fragile.
When I fear my faith will fail

Christ will hold me fast When the tempter would prevail He will hold me fast I could never keep my hold Through life's fearful path For my love is often cold He must hold me fast
The group, Brothers and Sisters, comprises a set of siblings who reunited after years apart to share their passion for music. They initially experimented with sophisticated recording equipment but found their true calling in singing freely in spaces with natural acoustics.
Their rendition in the chapel highlighted their incredible harmonies, creating a powerful and emotional experience for their audience.
Their rendition has moved many listeners, as seen in the numerous appreciative comments on their YouTube video. One viewer commented, "Beautiful harmony!! Love it!!"
Another person wrote, "The Lord blessed you so very much really wonderful thank you for this song."
"If I go up to the heavens, you are there; if I make my bed in the depths, you are there. If I rise on the wings of the dawn, if I settle on the far side of the sea, even there your hand will guide me, your right hand will hold me fast." Psalm 139:8-10
Watch the uplifting performance below.